Domestic Policies
President Appoints New Government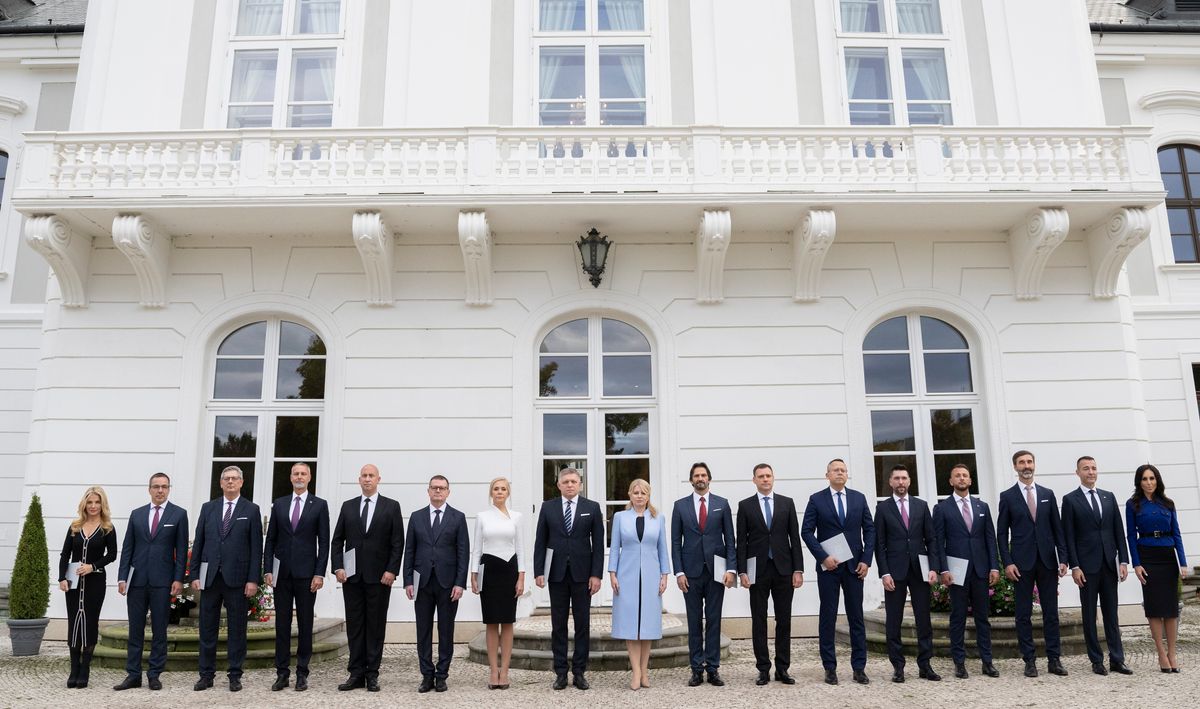 Bratislava, October 25 (TASR) - President Zuzana Caputova on Wednesday appointed Slovakia's new government, which will be headed by Premier Robert Fico (Smer-SD).
The governing coalition consists of Smer-SD, Voice-SD and the Slovak National Party (SNS).
The list of the ministers for Smer includes Robert Kalinak (deputy prime minister and defence), Ladislav Kamenicky (finance), Richard Takac (agriculture), Juraj Blanar (foreign affairs), Boris Susko (justice) and Jozef Raz Jr. (transport).
The ministers for Voice-SD are as follows: Erik Tomas (labour), Zuzana Dolinkova (health), Richard Rasi (investment), Peter Kmec (deputy prime minister for the recovery plan), Denisa Sakova (deputy prime minister and economy), Tomas Drucker (education) and Matus Sutaj Estok (interior).
As for SNS, Tomas Taraba has taken charge of the Environment Ministry, while Martina Simkovicova has become Culture Minister. The party is also set to staff the leadership of a new sport and tourism ministry, which is expected to be established in January 2024.