Domestic Policies
President Encourages People to Go Vote, Stresses Importance of Local Government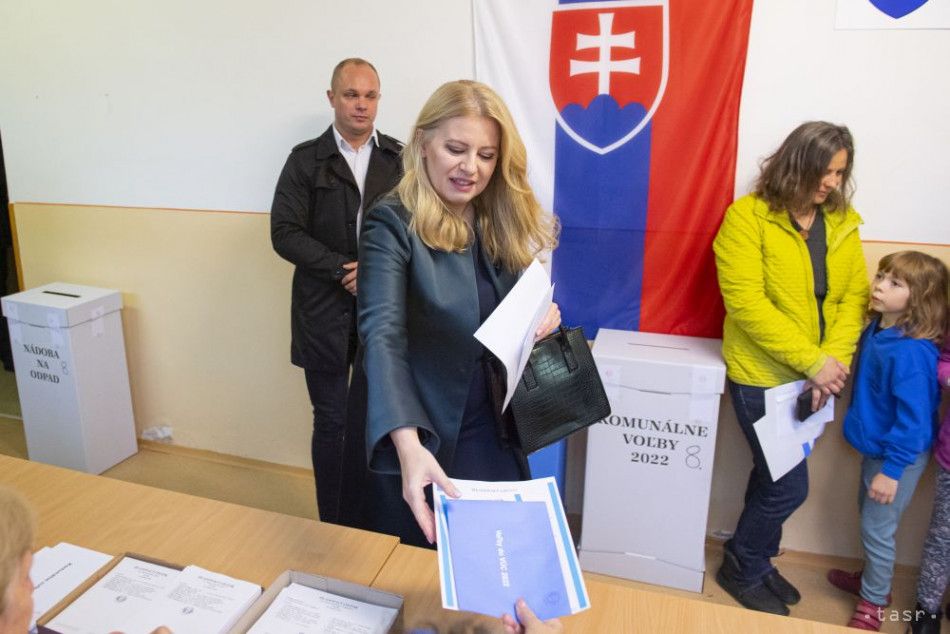 Pezinok, October 29 (TASR) – After casting her vote at a nursery school in Pezinok (Bratislava region), President Zuzana Caputova encouraged people to participate in Saturday's joint elections, pointing to the importance of local government that was manifested during the pandemic and migration crises.
According to the head of the state, local government is closest to people. "It plays a key role in managing the state and organising public affairs. I am a big fan of local government and I think the last crises showed its influence and importance," she said. Caputova believes they deserve the attention of citizens and politicians and feel sorry that the elections have been kind of overshadowed by other events.
Personal knowledge of candidates has an influence on people's decision as to whom to vote for in these elections, stated Caputova. "This is probably the strongest argument when we have long-term experience with someone, or when we had the opportunity to observe that person's work, personal integrity, values and abilities. These were the criteria that I applied in particular," she said.
Only the turnout will show whether the election day's timing was good. "I also see it in my surroundings that many people made use of this date to travel for a holiday or visit their relatives in connection with the upcoming holiday," she said. Asked about whether it was a good decision to organise local and regional elections on a single day, the president said she wants to wait for experts' opinion. However, it can be a good and effective step, she added.
Voters are choosing their representatives for both local and regional government bodies for the first time on a single day this Saturday. They can only vote in their place of permanent residence.