Domestic Policies
President: Indefensible for Jankovska to Remain in State Secretary Post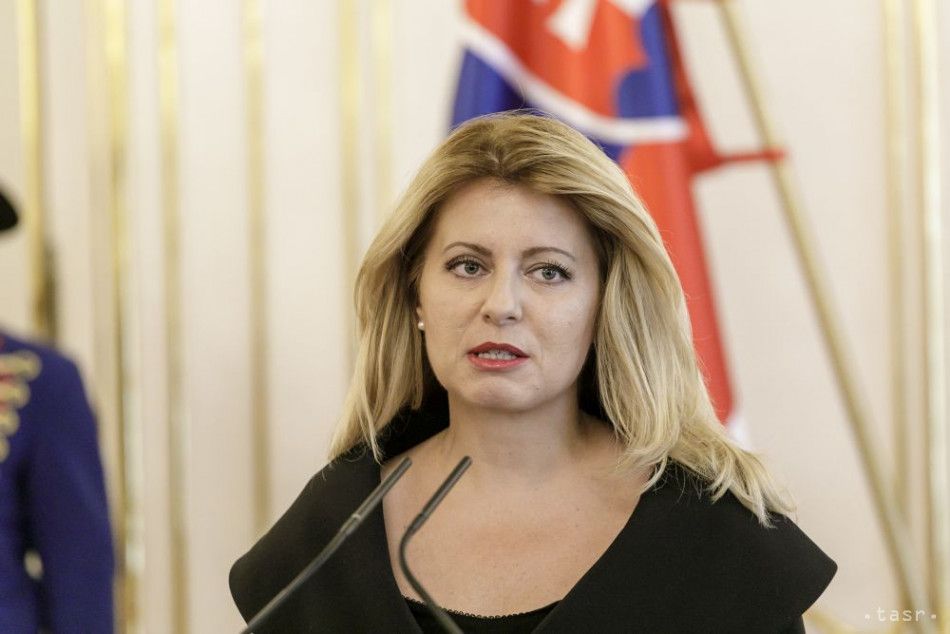 Bratislava, August 26 (TASR) – It is indefensible for Monika Jankovska to remain in the post of Justice Ministry state secretary, said President Zuzana Caputova in a statement on the current political situation on Monday.
Concerning information that has appeared in the media, the president stated that justice has become a commodity in Slovakia that certain people have been able to buy. Such a state of affairs must end, she stressed, expressing her support for investigators and prosecutors.
"Personal motives must now give way to the general interest, which is mainly for institutions to be credible. If law-enforcement authorities have a reason to be interested in a state secretary's communications with a person charged with ordering a murder and other crimes, it's indefensible for her to continue to hold one of the top posts at the Justice Ministry," said the president regarding Jankovska, who had to hand over her mobile phone to the police last week.
The Slovak judiciary needs to be cleansed of those who have failed, stated Caputova, stressing the need to adopt changes in judicial bodies that will enable action to be taken against such people in a due and independent manner. She spoke about the need for independent police inspections, functional disciplinary courts and an effective system of professional ethics. Caputova also highlighted the importance of a rapid and objective investigation into the murders of journalist Jan Kuciak and his fiancée Martina Kusnirova, and into all the circumstances that preceded them.
"In this connection I view as important a call by supervising prosecutors for representatives of state institutions who have information on the aforementioned facts – as they themselves were mentioned in the communications – to contact investigative bodies and testify to them," said Caputova, adding that this would be "more beneficial for society than watching them making excuses in the media later on".
The president also called for a credible explanation as to why and on whose initiative journalists and prosecutors engaged in investigating the murders were screened.
At the same time Caputova called on all people not to lose trust in justice, as a society lacking such trust can't be a democratic one. She warned against downplaying media reports. She stressed that such reports aren't testimony of the current influence of charged people, but mainly concern years previously when they were building up their power. "And several people who obviously assisted them in this, even though they were supposed to serve justice, continue to serve in public posts," added the president.