Crime & Justice
President Kiska to Fill Remaining Constitutional Court Posts on Thursday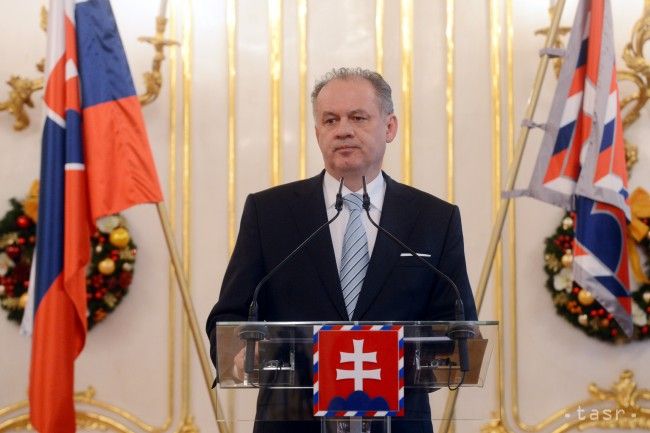 Bratislava, December 12 (TASR) – President Andrej Kiska will appoint Mojmir Mamojka, Jana Lassakova and Miroslav Duris as Constitutional Court judges on Thursday (December 14), TASR learnt on Tuesday.
Speaking at the Presidential Palace in reaction to a recent verdict of the Constitutional Court, Kiska thus chose to end his longstanding dispute with Parliament, which nominated the candidates three years ago.
According to Kiska, the dispute didn't challenge the powers of the president and Parliament, but revolved around the mission of the Constitutional Court. Although Kiska disagrees with the latest Constitutional Court verdict, dated from December 6, which obliges him to appoint three of the seven candidates to the bench, he's chosen to comply with it regardless.
However, Kiska believes that the ruling, arrived at by a senate headed by Peter Brnak, will go down in the annals of constitutional history as one of the worst decisions ever. "The ruling declaring that the rights of the judge candidates were violated is wanton and full of formal as well as factual mistakes. It represents flagrant contempt for the Slovak Constitution, ignorance of previous Constitutional Court verdicts by its own judges and an example of disrespect for the fundamental separation of powers under the rule of law," said Kiska.
The president believes that the Constitutional Court senate has overstepped its own powers. "There's one mistake after another," claimed Kiska, who nonetheless has chosen to appoint Mamojka, Lassakova and Duris to the posts, as continuing the legal dispute would "lead to nothing good".
If the legal squabble were to continue, Kiska would expect many more "ignorant decisions" by the Constitutional Court, which would lead to the erosion of constitutional principles and undermine the already low level of public trust in the constitutional institutions of Slovakia. "No matter how strongly I feel that the truth is on my side, I can't allow as president the erosion of constitutionality," stated Kiska, who harbours the conviction that the majority of current constitutional judges openly ignore the fundamental principles of the rule of law.
The president underlined that the dispute still hasn't been resolved, unless Parliament either sheds light on the matter by adopting a constitutional amendment or the Constitutional Court eliminates the discrepancies between its own verdicts by passing a generally binding interpretation of the Constitution.
Kiska also urged the Government to meet its Manifesto promise and introduce more stringent requirements on judge candidates, pointing out that Parliament doesn't have much time left, as an almost complete replacement of the Constitutional Court's personnel is around the corner.