Domestic Policies
President Kiska Vetoes Amendment to Parliament's Rules of Procedure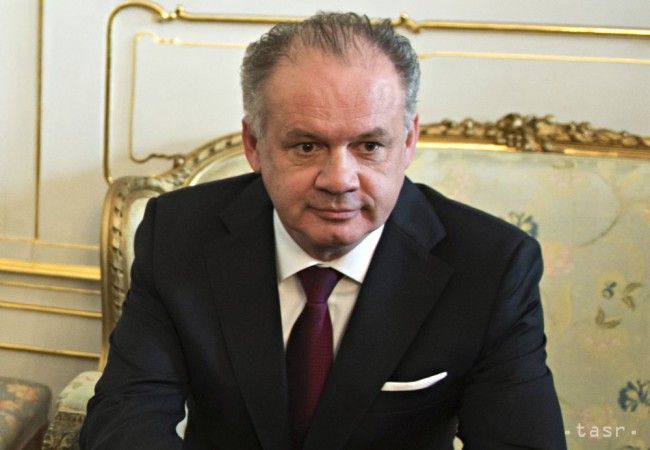 Bratislava, November 10 (TASR) – President Andrej Kiska on Thursday vetoed the highly controversial amendment to Parliament's Rules of Procedure that was approved by coalition legislators at the end of October.
Kiska defended his decision by stating that the amendment appears to represent inappropriate pressure from the majority. Parliament now has to adopt the bill again with at least 76 affirmative votes or it won't become a reality.
"The president views the question of political culture, standards and content of political discussions, including during parliamentary sessions, as one of the factors that influence the trust shown by people in the state and its institutions. At the same time he doubts whether or not it's possible to order effectively via a law something that is naturally considered to be a matter of good behaviour and basic decency among elected political representatives," stated the President's Office.
Kiska in his reasoning stressed that the way in which this amendment was drafted and approved could represent inappropriate political duress from the current coalition majority aimed at restricting effective politics of the Opposition. It could also interfere in political rights and freedoms, including the freedom of expression, which is guaranteed by the Slovak Constitution.
It's natural that decisions are accepted by the majority in democracies, but that doesn't mean that the minority doesn't have the right to discuss its proposals with the majority.
Kiska is convinced that the current Rules of Procedure contain adequate mechanisms to ensure the effective functioning of Parliament, while the amendment appears to be of a bullying nature. In addition, Kiska said that there are also some legislative-technical deficiencies, and some terminology is unclear.
The amendment should have ushered in time limits on the speeches of legislators, parliamentary vice-chairs and ministers, while the president, prime minister and parliamentary chair would have been exempt from such limitations. In addition, banners, leaflets and audio-visual presentations were set to be banned during parliamentary sessions.