Domestic Policies
President: My Stance to China Unchangeable, but I Respect Danko's Invitation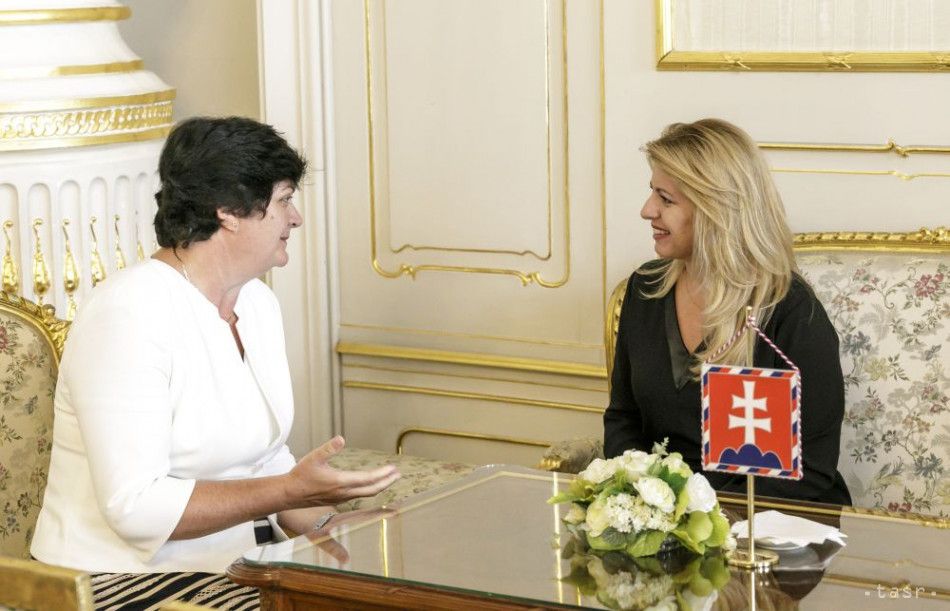 Bratislava, August 13 (TASR) – The position in which I criticised China for not respecting human rights was fully in line with the EU position and is unchangeable, President Zuzana Caputova said on Tuesday after meeting Ombudswoman Maria Patakyova, adding, however, that she respects the different opinion of Parliamentary Chair Andrej Danko (Slovak National Party/SNS) and his invitation to the head of the Chinese Parliament to visit Slovakia, TASR learnt on Tuesday.

"Human rights are absolute rights and cannot be relativised, so my attitude was the way I communicated it. I respect the steps of the parliamentary chair regarding the invitation to his counterpart. This is not the first time, especially in foreign policy, that he has a different opinion. I respect that he perceives it differently," she said.
Patakyova also shares the president's view. "Not only as a public defender of rights, but also as a person, I believe that human rights and freedoms take precedence over economic issues," she added.
At a meeting with Foreign Minister of the People's Republic of China Wang Yi in July she expressed a concern and worries about the deteriorating human rights situation in China. Her statements were criticised by Agriculture Minister Gabriela Matecna (SNS), according to whom confrontation with China may jeopardise the development of trade and thus jobs in Slovakia.
At the beginning of August, Danko confirmed the invitation for the head of the Chinese Parliament to Slovakia at a meeting with the Chinese ambassador to Slovakia. The aim of the visit should be a clear declaration of good relations between the People's Republic of China and Slovakia. According to Danko, it should take place at the highest protocol level.