Domestic Policies
President to Receive Dutch Royal Couple on Tuesday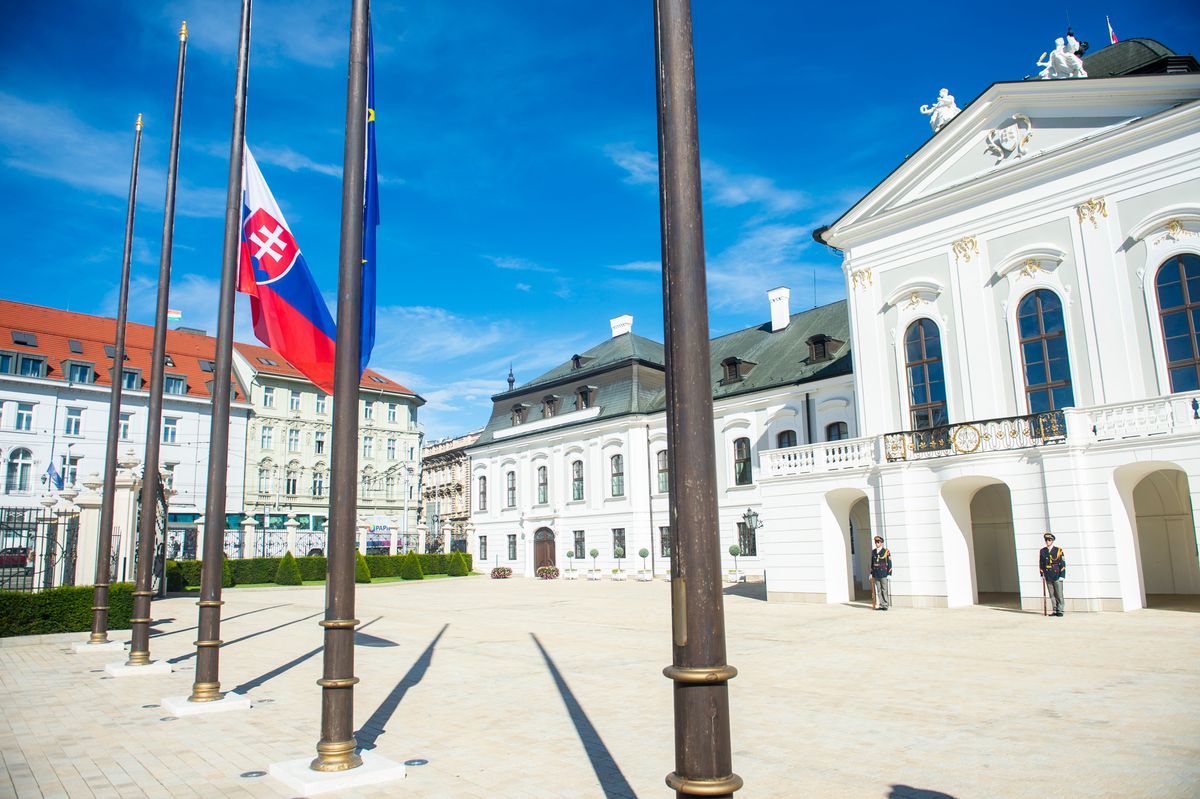 Bratislava, March 7 (TASR) - President Zuzana Caputova is set to welcome Dutch King Willem-Alexander and Queen Maxima at the Presidential Palace on Tuesday, with the royal couple visiting Slovakia until Thursday.
Apart from Bratislava, the Dutch king and queen are expected to pay visits to Poprad, Liptovsky Mikulas and the Tatra National Park.
"Slovakia and the Netherlands share common values and priorities, they engage in bilateral cooperation, and they are both members of the European Union and NATO. The main topics of the royal couple's visit will be the rule of law and climate protection, including the transition to a circular economy, along with the promotion of inclusion and diversity in society," the President's Office has outlined.
The agenda of the visit will start on Tuesday morning with a welcoming ceremony on the courtyard of the Presidential Palace, which will be followed by a meeting between Caputova and King Willem-Alexander. In the afternoon, the Dutch king and queen will pay tribute to the victims of the former totalitarian regime in Slovakia at the Gate of Freedom memorial in Devin and then will go for a walk through the historical centre of Bratislava accompanied by capital mayor Matus Vallo. The royal couple will then commemorate murdered journalist Jan Kuciak and his finacee Martina Kusnirova at their memorial on SNP Square. This will be followed by a debate on the freedom of media with journalists. The first day of the visit will culminate in a state dinner hosted by the president in honour of the Dutch royal couple at the Slovak Philharmonic Hall.
The programme of the second day of the visit will start with a debate with university and secondary-school students on the equality of girls and women. Later, the president and royal couple will launch a Slovak-Dutch business forum titled 'The Future Is Now'. King Willem-Alexander and Queen Maxima will also visit the gay bar in Bratislava city centre where two people were shot dead in last year's terrorist attack. At the site, the couple will meet people bereaved by the attack and express support for the LGBIT+ community in Slovakia. In the evening, a gala concert performed by Dutch artists will take place at the Slovak National Theatre at the invitation of the Dutch royal couple.
As for Thursday, the final day of the visit, the royal couple and the president will visit the Support Centre of the Spis Catholic Charity in Poprad, which provides aid to people fleeing the war in Ukraine. They will later move on to Spisska Sobota and Liptovsky Mikulas, where they'll attend a debate on civil education and a model class on combating disinformation at a primary school. The final item on the agenda of the programme will be a visit to the Tatra National Park, where the royal couple will learn about a biodiversity and environmental protection project near the Bela River.