Domestic Policies
President's New Year Speech: Slovak Society Passed Major Test in 2018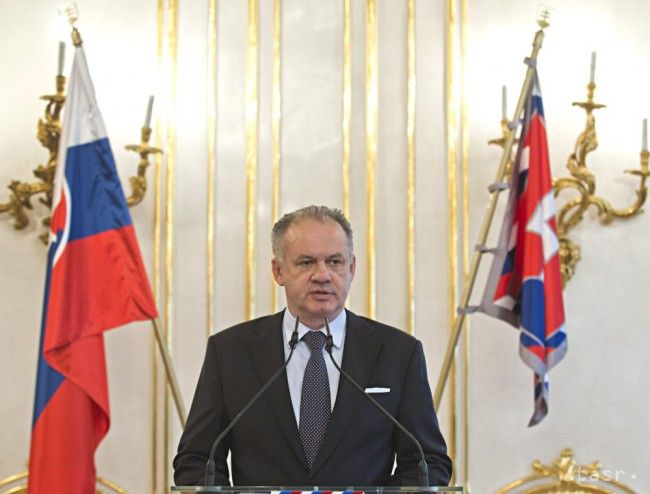 Bratislava, January 1 (TASR) – Slovak President Andrej Kiska in his New Year speech, which he introduced as his final one in office, reviewed 2018 as another symbolic year for Slovaks ending with the number eight, this time marked by the double murder of investigative journalist Jan Kuciak and his fiancée Martina Kusnirova in February.
Kiska in the speech called attention to some previous years ending in eight: 1918 – the year of the setting up of Czechoslovakia, 1948 – the year when Communists took power in Czechoslovakia, 1968 – the year of the Warsaw Pact military invasion to crush the Prague Spring reform process, 1988 – marked by the peaceful 'Candle Manifestation' in Bratislava against the Communist regime, and 1998 – the "defeat of Meciarism", i.e. of prime minister Vladimir Meciar in a general election.
The double murder, according to Kiska, "changed a year that was supposed to be one of celebrations and commemorations into a year of struggle for decency and justice".
"For the sake of our own consciences, we had to ask honestly whether the values of democracy, respect for equal rights and the dignity of every human being are in force in Slovakia," said Kiska.
Stating that it would perhaps be too bold to come to definitive historical verdicts on what he called a major test for the country in 2018 – which saw large anti-government protests following the double murder and the subsequent resignation of prime minister Robert Fico and several other senior figures in politics and the police – Kiska said "yes, we passed it".
"I believe that we're entering 2019 as a stronger and more resilient society. This is thanks to you and all people who translated their indignation, anger and fear into an honest effort to see a better country," said the president.
"In 2018, we matured into a society that is able to respond even to the worst truths concerning itself with a healthy desire for change, and the willingness to fight for it – decently, but hard," said Kiska.
Conceding that perhaps a great deal of injustice remains unresolved, Kiska said that "democracy knows neither final victories, nor final defeats, just like the fight between good and evil knows neither final victories nor final defeats".
Kiska further in the speech pointed to the 30th anniversary of the Velvet Revolution, which brought down the Communist regime. He called this turnaround, due to be celebrated in November 2019, "the most important event in Slovakia's modern history".
"A major challenge is to seek and offer measures in order to prevent part of our society, out of anger and despair, from looking for solutions in extreme moves and politicians with contempt for democracy and freedom. This threat, often nurtured by hatred, is real. We'll be facing it in the upcoming presidential election and the European Parliament elections," said Kiska.