Domestic Policies
Progressive Slovakia-Together and KDH Sign Non-Aggression Agreement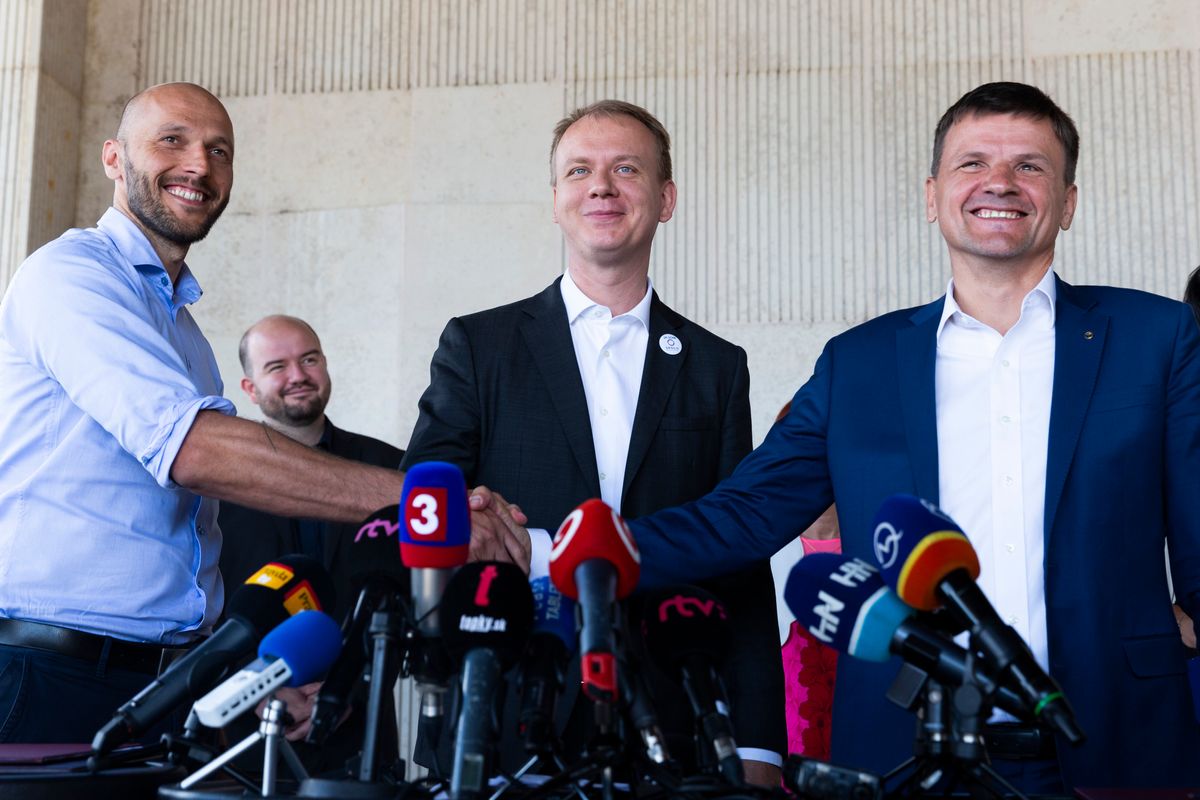 Bratislava, July 10 (TASR) – Representatives of the extra-parliamentary Progressive Slovakia (PS)-Together coalition and the Christian Democratic Movement (KDH) on Wednesday signed an agreement on pre-election cooperation.
Head of Together Miroslav Beblavy explained that the deal contains two concrete obligations. The parties agreed that there will be no conflict between them in the upcoming general election campaign and that if one of them does have a feeling that it's being attacked, the parties will immediately address it.
The parties also agreed that they want to look for where priorities in their programmes overlap. Beblavy noted that the parties do indeed have different views on some matters, as they represent liberals, conservatives and the centre.
Head of KDH Alojz Hlina said that the parties will later try to agree on post-election cooperation as well. He stated that the parties on Wednesday did the bare minimum to create an alternative to the current governing coalition.
PS leader Michal Truban concurred that a great deal of work awaits the parties in order for them to find compromises. He said that the parties are inviting every opposition party to discussions, but the junior governing Most-Hid party won't be approached.