Domestic Policies
Resolution on Hungary and Poland Postponed on House Agenda Until 2019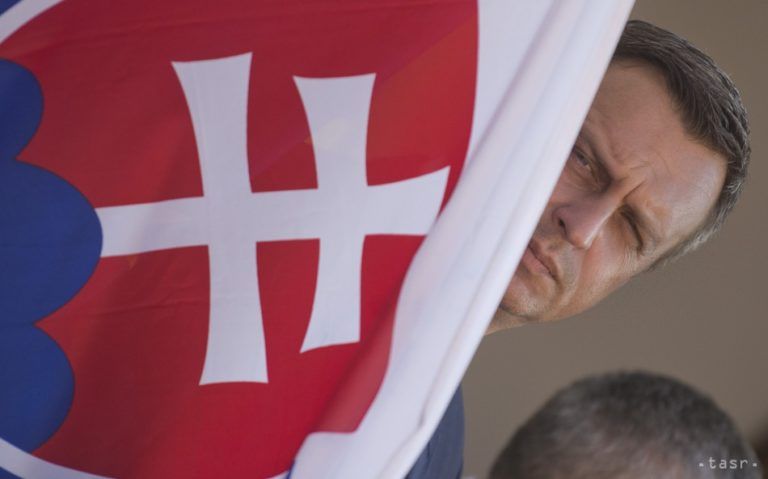 Bratislava, December 3 (TASR) – A draft resolution sponsored by the Slovak National Party (SNS), aimed to have Slovakia take the side of Poland and Hungary in the face of EU effort to penalise the two countries, is postponed for deliberations at the next Parliament's session in 2019, SNS leader Andrej Danko announced after a meeting of the coalition council on Monday.
The decision will buy time for the governing trio to discuss the text some more.
Earlier in the day, Most-Hid maintained that SNS tabled the motion without any prior agreement inside the coalition. "Most-Hid can submit bills without agreement and promote them in concert with the opposition too," added Most-Hid, intimating the breach of the coalition agreement.
"It's in line with the Government Manifesto and the coalition agreement," SNS First Vice-chair Jaroslav Paska told TASR in response. He pointed out that the Manifesto includes among its targets the bolstering of co-operation among the Visegrad Four (V4: Czech Republic, Hungary, Poland, Slovakia) countries and the standing of the national Parliament.
The declaration draft states that the Slovak Parliament will actively advocate the use of all available opportunities to promote the mutual dialogue between Hungary and EU institutions. This dialogue should address all open issues and resolve the matter in a constructive climate – without any adverse effects on the co-operation between the parties involved.
Article 7, which the EU has never used against any member state before, is considered to be an extremely severe penalty. Dubbed the "nuclear option" by the media, the activation of Article 7 might lead to the suspension of voting rights for the penalised country in the Council of the EU.
The EU harbours grave reservations against Polish judicial reform, which it views as undercutting independence of the judiciary in the country. The use of Article 7 against Hungary was approved on September 12, 2018, by the European Parliament.