Domestic Policies
Reznik Resigns as TASR Head; Search for New General Director Begins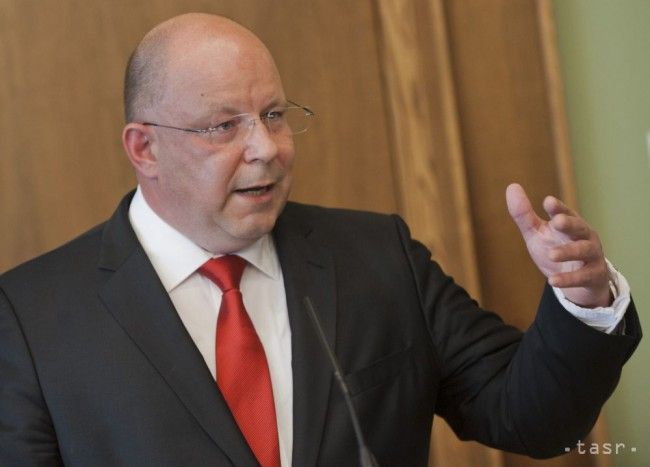 Bratislava, July 17 (TASR) – The News Agency of the Slovak Republic (TASR) will be headed on a temporary basis by TASR's incumbent strategy director Vladimir Puchala, as the agency's general director Jaroslav Reznik resigned from his post at a session of TASR's board of directors on Monday.
Reznik is set to take over the post of general director of public broadcaster Radio and Television Slovakia (RTVS) in August, replacing incumbent RTVS head Vaclav Mika.
In line with the law on RTVS, the newly elected general director has to give up all posts that are incompatible with the post of RTVS head within 30 days of being elected. Until the new TASR head is elected, the agency will be managed by Puchala. "My interest is in making TASR a credible and useful institution for clients and the public," he said.
Meanwhile, the board of directors at its session approved the conditions that candidates for the post of TASR general director should meet. Following an evaluation of the candidates, the board of directors will meet on September 5 in order to carry out public hearings of the candidates and subsequently elect the new TASR head. The deadline for submitting bids is August 18.
Reznik views his years spent at TASR as a time filled with activity and creative work. "Today, ten years on, I'm glad to be able to say that since 2009 TASR has changed from a contributory organisation directly managed by the state into a public institution that has its own proper board of directors and has its own law clearly establishing its rights and obligations in relation to the public. I'm convinced that we've done our best to observe this law to the benefit of our media clients and the public as a whole," said Reznik.
Earlier in the day, the new RTVS general director received his letter of appointment from Parliamentary Chairman Andrej Danko and head of Parliament's culture and media committee Dusan Jarjabek.