Crime & Justice
Sakova Condemns Bratislava Attack that Claimed Life of Innocent Filipino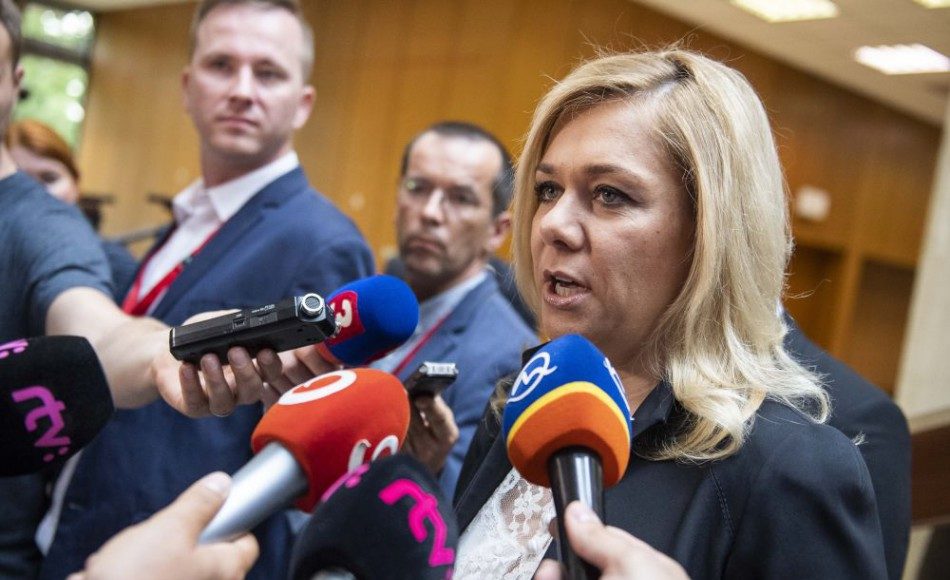 Bratislava, June 3 (TASR) – Interior Minister Denisa Sakova (Smer-SD) has condemned the attack by a Slovak citizen that took place in the centre of Bratislava last week and was carried out against an innocent man of Philippine origin, who later succumbed to his injuries, TASR learnt from Sakova's statement published by the police on Facebook on Sunday.
"I highly respect the work done by the rescuers, police officers and doctors who fought to save the life of the deceased until the very end," said Sakova, adding that she hopes that the perpetrator will be brought to justice and punished accordingly.
Bratislava Regional Police spokesman Michal Szeiff told TASR that the perpetrator, 28-year-old Juraj H. of Dunajska Streda district, was arrested on Saturday (June 2) and was accused of the crime of manslaughter. The same man was detained by the police at the crime scene a week ago, but a prosecutor from the District Prosecutor's Office didn't see a reason to keep the man in custody and released him.
"The case was taken over by an investigator from the Criminal Police Department of the Police Corps Regional Directorate in Bratislava. After having looked into the case, the crime was requalified as the crime of manslaughter," said Szeiff, adding that if found guilty, Juraj H. could face between 7-12 years in jail.
Both Bratislava mayor Ivo Nesrovnal and Old Town mayor Radoslav Stevcik condemned the attack on Obchodna Street, with the latter demanding to strengthen police patrols in the centre of Bratislava.
Filipino Henry John Serafica Acorda, 36, was defending two women who were being harassed by Juraj H. on Obchodna Street in Bratislava in the early hours last Saturday. Juraj H. pushed Henry onto the ground and kept kicking him in the head. The man succumbed to his injuries at Ruzinov Hospital on Thursday (May 31).
With regards to the incident, the people of Bratislava are organising a commemorative gathering entitled 'Justice for Henry' at SNP square on Wednesday (June 6).