Domestic Policies
SaS Calls on Labour Minister Richter to Step Down Due to Clean Day Case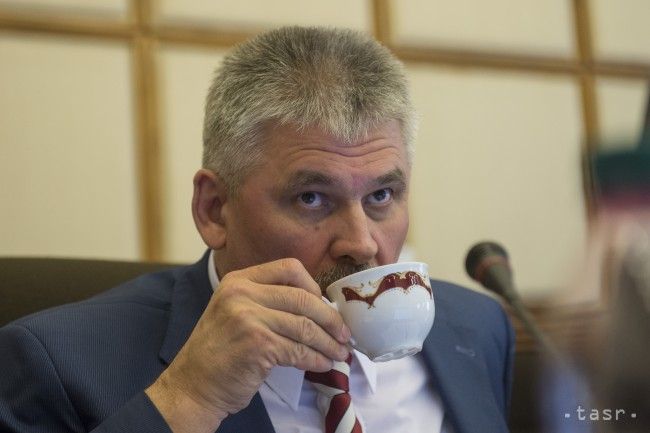 Bratislava, June 22 (TASR) – The Opposition Freedom and Solidarity (SaS) party is calling on Labour, Social Affairs and the Family Minister Jan Richter (Smer-SD) to resign from his post, as he's lost the moral capability to remain in the post due to his attitude in the Clean Day resocialisation facility case, TASR learnt on Thursday.
"Minister Richter ignored not only the suspicions of sexual abuse and the maltreatment of children, but also the facts showing a violation of duties and legislation by this facility. It should be clear to each responsible labour minister that based on these facts, Clean Day can no longer hold state accreditation and belong to the network of facilities that the state subsidises and uses for the resocialisation of children. Minister Richter seriously failed, and the victims of his failure are chiefly children," said the SaS caucus leader and member of the parliamentary committee for human rights and ethnic minorities, Natalia Blahova, who opened the Clean Day case.
A protest by Prosecutor General Jaromir Ciznar against the fact that the Labour Ministry has not stripped Clean Day of its accreditation also attests to the minister's failure, stated SaS representatives. The prosecutor general's most serious reservation was that the ministry took in consideration things that were irelevant while deciding on the accreditation's withdrawal, while it disregarded the facts that were substantial for an objective assessment of the matter.
"We assume that Minister Richter chiefly took into consideration that Clean Day's management has a non-standard relationship with Smer-SD representatives, and this irrelevant fact has decided that the state will keep regularly sending thousands of euros to this facility as well as leave children in it, thus exposing them to maltreatment. Therefore, we again urge Labour Minister Jan Richter to step down," added SaS leader Richard Sulik.