Agriculture
SaS: Matecna's Done Nothing in Post, We'd Give Her Grade of Four Minus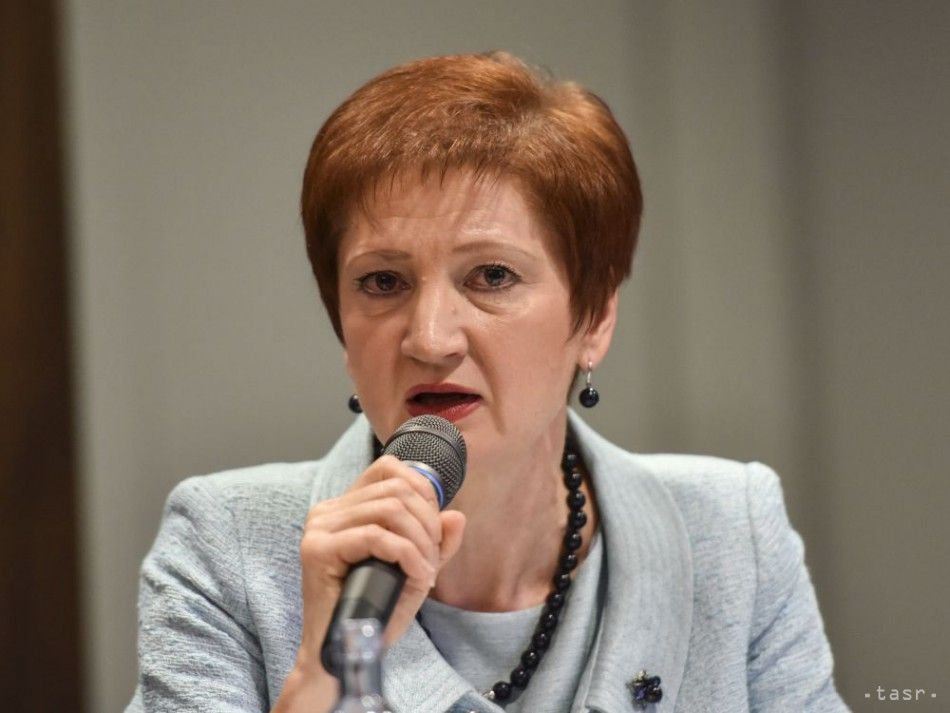 Bratislava, October 8 (TASR) – Agriculture and Rural Development Minister Gabriela Matecna (Slovak National Party/SNS) has done almost nothing in the agriculture sector over the four years, leader of the opposition Freedom and Solidarity (SaS) party Richard Sulik said at a press conference on Tuesday, adding that his party would rate Matecna's actions at the ministry with a school grade of four minus.[Slovak school grades range from one (the best) to five (the worst). – ed. note]
"The ambitions were low, so our expectations couldn't be high. And, as a miracle didn't happen, the sector led by the minister can't even expect a decent rating. If we were to use a school grade to evaluate recent years, we could give her a mark of four minus," said Jarmila Halgasova, who is in charge of agricultural matters in SaS.
Halgasova emphasised that SaS's priority in the agriculture sector is a transparent, claimable and fair distribution of money, improvements in rural life, land consolidation and support for Slovak food so that agricultural raw materials aren't exported abroad but are processed into food products preferentially in Slovakia.
Halgasova underlined that SNS has done almost nothing to increase the transparency of drawing EU funds. "On the contrary, she [Matecna] opposed it when SaS demanded the introduction of a publicly available register of applicants for direct payments with legal title to land, but, according to the minister, this couldn't be done," she noted. When it comes to project support, SNS has maintained a subjective evaluation of projects so that Matecna could continue to allocate money mainly to "its people".
Halgasova further said that the Government promised to support the settlement of land ownership. "The reality is four wasted years. To date, no work has been started in any land office territory," she said, adding that this means that there is a real risk that the allocated €45 million will be lost.
The Agriculture and Rural Development Ministry has adopted dozens of system measures in favour of the agri-food sector under Gabriela Matecna (Slovak National Party/SNS), Michal Feik of the Agriculture Ministry told TASR in response to Tuesday's statements of the opposition Freedom and Solidarity (SaS) party.
"For many years, agriculture has not been a priority for Slovakia. The current management of the agriculture sector decided to change this. We've taken dozens of specific system measures to help farmers and food producers," pointed out Feik.
According to him, the most important measures include, for example, the prohibition of unfair commercial practices, order in the lease of agricultural land, digitisation of all agricultural areas receiving EU payments and the launch of land consolidation. "The Agriculture Ministry also supported real farmers in a record amount of €30 million through a green diesel project," he added.
"We'd also like to draw attention to the fact that the SaS party has long advocated the interests of business chains and multinational corporations and sabotages every effort of the Government to make systemic changes in the agri-sector. The party mostly criticises at any cost," added Feik.