Domestic Policies
SaS: This is Beginning of Constitutional Crisis Caused by Coalition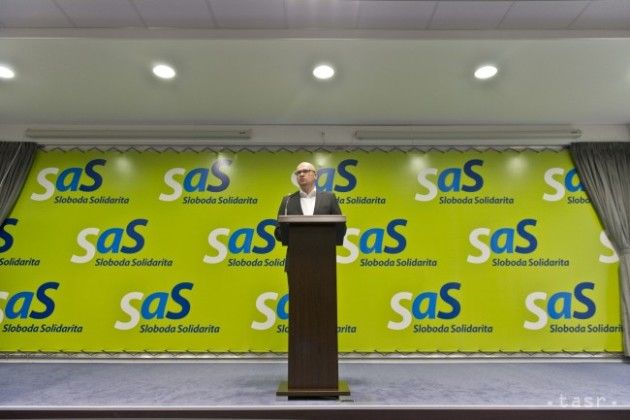 Bratislava, February 15 (TASR) – Slovakia is at the beginning of a constitutional crisis that was caused by specific MPs of the governing coalition who handed over empty ballots during the election of candidates for the Constitutional Court, head of the opposition Freedom and Solidarity (SaS) party Richard Sulik has stated at a press conference.

"The election of judges was thwarted by MPs of the coalition. By doing so they violated the Penal Code, according to which he who thwarts or renders a decision of the Constitutional Court substantially more difficult by not fulfilling their obligations resulting from their decision will be punished. MPs of the coalition didn't fulfil their obligations and thwarted the decision of the Constitutional Court. The things that are going on are extraordinarily grave," stated Sulik.
According to Sulik, chair of Parliament and Slovak National Party (SNS) Andrej Danko is downplaying the situation by stating that the vote was invalid. "It wasn't invalid, it was tendentiously and purposefully thwarted because of the personal ambitions of one particular political has-been," he stated, referring to head of Smer-SD Robert Fico. Sulik thinks that Slovakia desperately needs an operational Constitutional Court as two elections are coming.
Prime Minister Peter Pellegrini (Smer-SD) stated on Friday that he doesn't agree with how Smer-SD's caucus behaved in the election of candidates on Thursday and can't identify himself with its decision.
Danko stated also on Friday that a new vote for candidates for the Constitutional Court will take place in late March.