Culture
Sebej First Slovak to Be Presented with Japan's Order of Rising Sun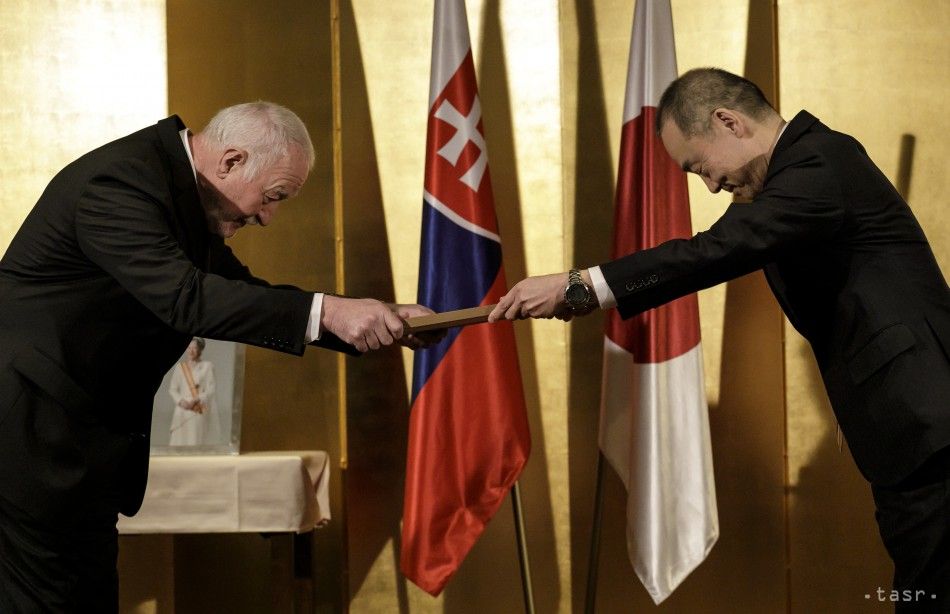 Bratislava, February 14 (TASR) – Parliamentary foreign affairs committee chair Frantisek Sebej (Most-Hid) on Wednesday was the first Slovak ever to receive Japan's Order of the Rising Sun, Second Class: Gold and Silver Star for his contribution towards deepening mutual understanding between Japan and Slovakia, TASR learnt on the same day.
The Japanese Government, which decided to bestow the state award on Sebej in the autumn of 2017, highlighted his activities, mainly at the helm of the Japan-Slovakia Parliamentary Friendship Group as well as his long-standing promotion of karate.
Sebej at the ceremony, which was attended by Prime Minister Robert Fico (Smer-SD) and other Government representatives, said that he views the award as "the story of Slovak karate, of which I'm an integral part". He went on to say that he's fascinated by karate partly due to the spiritual value that it gives to people.
The pioneer of karate in Slovakia further said that some tens of thousands of followers have taken up this discipline since Sebej began with it some 50 years ago. "All those who have done karate for at least a while keep a piece of Japan with themselves forever. This is partly what the award expresses," Sebej told TASR.
Presented on behalf of the emperor of Japan, the Order of the Rising Sun is the oldest Japanese order and was established by Emperor Meiji in 1875.