Domestic Policies
Sefcovic to Run for Slovak President, Wants to Be President of All People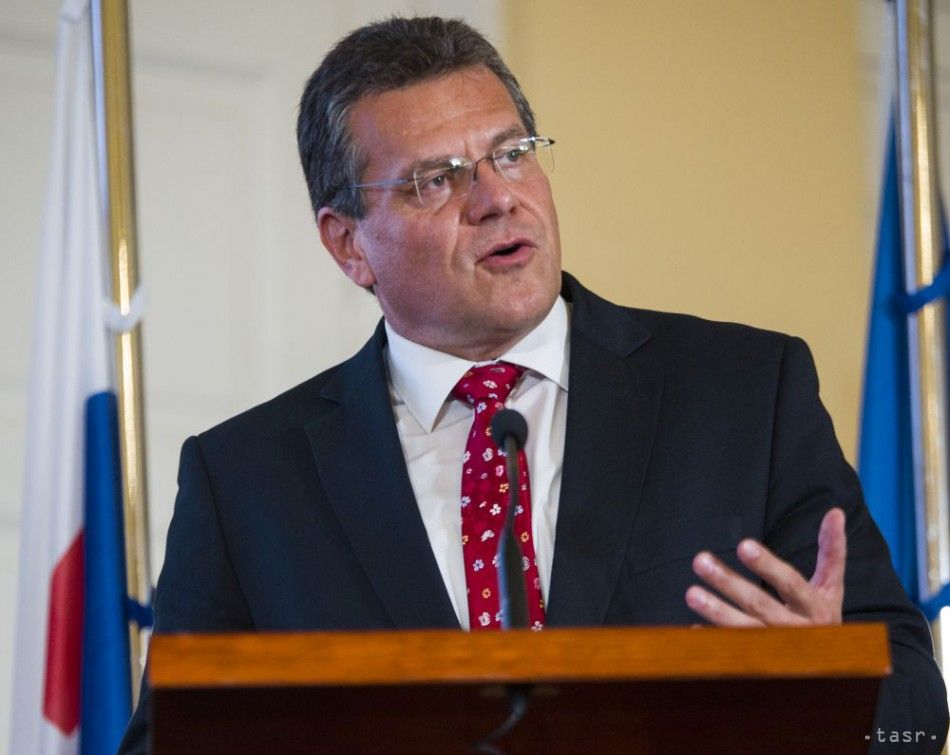 Bratislava, January 18 (TASR) – I will run for the post of Slovak president in the election slated to be held in March, said European Commission Vice-president for Energy Union Maros Sefcovic at a press conference in Bratislava on Friday.
An offer to stand was made to him by the senior governing party Smer-SD, which also said on Monday (January 14) that Sefcovic would be supported by its leaders. Sefcovic stressed that he isn't a member of Smer-SD but will also rely on its support. He's collecting signatures and wants to submit them next week.
"I've always represented Slovakia and fought for its interests, and I've always done it with the aim of seeing Slovakia respected and with a confident voice. I'm standing here before you today as a candidate for Slovak president," said Sefcovic.
According to Sefcovic, Slovakia needs society-wide reconciliation and a good president who isn't affiliated with any political party. Disrupted trust leaves people prey to extremists.
"The question today isn't whether we need a coalition or opposition president. We don't need constant conflict. It's unproductive, and it weakens us. Slovakia needs a president of all citizens who will hold up a straightforward mirror to the Government," said Sefcovic, adding that he's determined to do this for people.
As president, Sefcovic wants to be as close to people as possible. He spoke of the need for modernisation, changes in health care, education and social affairs. According to him, modernisation should have a strong social dimension. He also spoke about the need to fight corruption and stressed that he'll guarantee that Slovakia will be anchored in the European Union.
Smer-SD was saying for months that the best candidate would be Foreign Affairs Minister Miroslav Lajcak. However, he rejected the notion of standing as a candidate from the beginning and didn't change his mind. A few days ago Smer-SD made an offer to Sefcovic, whose name appeared among Smer-SD's initial considerations for a presidential candidate.
The presidential election is slated for Saturday, March 16, with a potential run-off round on March 30. The deadline for submitting candidate nominations is January 31, 2019.