Domestic Policies
Sefcovic Wants to Reach People in Second Round with Programme and Values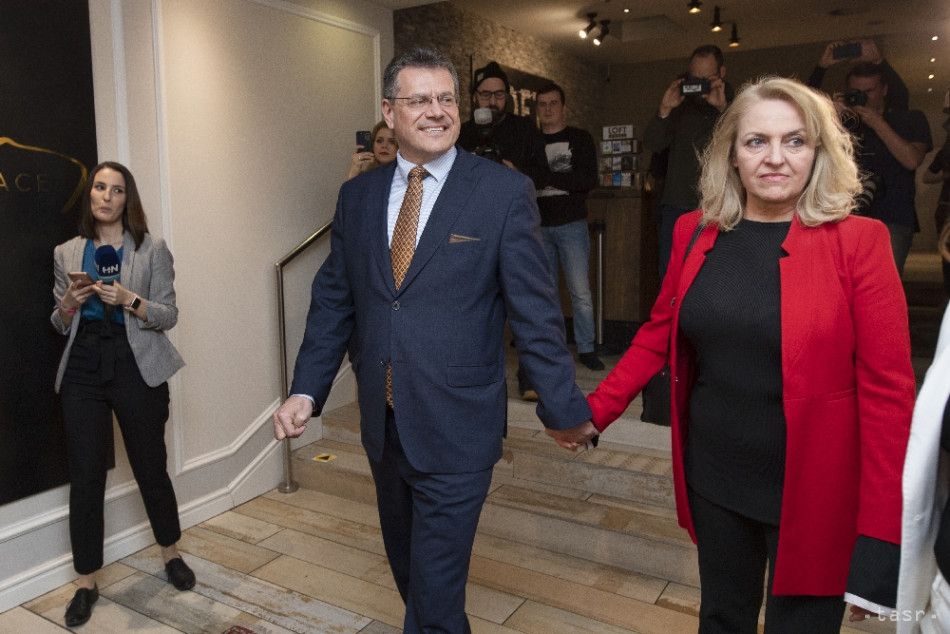 Bratislava, March 17 (TASR) – I want to emphasise my programme and traditional Christian values in the coming period, presidential candidate Maros Sefcovic said after the preliminary unofficial results, according to which he garnered the second largest number of votes, were released.
Despite the results, Sefcovic believes that with Zuzana Caputova they start to the second round from the same starting line.
"We're starting over tomorrow, the cards have been re-dealt," said Sefcovic, adding that he'll do everything to reach most voters in Slovakia. "I certainly don't want to fight evil as it's presented by my opponent. I definitely don't want to divide people into good and bad, decent and non-decent. I want to be a president of all people in Slovakia," he stated.
According to Sefcovic, the following days will confirm that he and Caputova are very different candidates. In contrast to his rival, he has a different view on social policy. Sefcovic also emphasised his experience.