Domestic Policies
Simecka Holds Informal Talks with Other Parties on Forming Government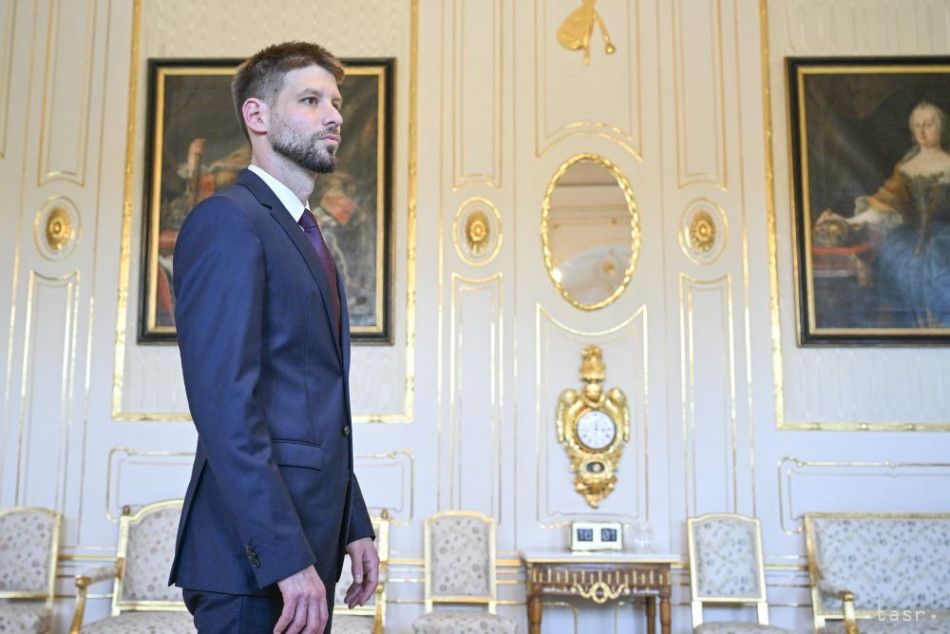 Bratislava, October 2 (TASR) - Following his meeting with President Zuzana Caputova, Progressive Slovakia (PS) head Michal Simecka is holding informal negotiations with leaders of other parties that made it into parliament in the snap general election.
       Simecka wants to find out if there is will and space to create an alternative majority in the House. He respects that the head of state gave the mandate to form a new government to the election winner, Smer-SD leader Robert Fico.
       "I informed the president that we're conducting informal discussions with chairpersons of political parties, which we, as PS, didn't exclude from cooperation. We're finding out if there's space and will to create an alternative majority against the one being formed by [Smer-SD leader] Robert Fico," said Simecka.
       The party leader confirmed that they're also conducting informal negotiations with Voice-SD but didn't say whether they would offer the party the post of prime minister. "We aren't setting any conditions or red lines in advance," he said, pointing out that, in line with practice, the post of premier belongs to the leader of the strongest coalition party. Simecka didn't want to talk more about the details and content of the talks with the leaders. He didn't even indicate the probability of him succeeding in forming an alternative government, noting that the election winner has the advantage.
       President Zuzana Caputova on Monday granted Smer-SD chair Robert Fico a mandate to form the government, as Smer-SD won Saturday's (September 30) parliamentary snap election. She is set to meet with Voice-SD chair Peter Pellegrini on Tuesday (October 3). Following his meeting with Caputova, Fico said that he has 14 days to form a government and will do his best to succeed.
       A total of six political parties and one coalition have made it into Parliament. Smer-SD won the election on 22.94 percent of votes, garnering 42 seats in the 150-strong Parliament.