Domestic Policies
Simon: Ban on Singing of Hungarian Anthem in Slovakia Stirs Tension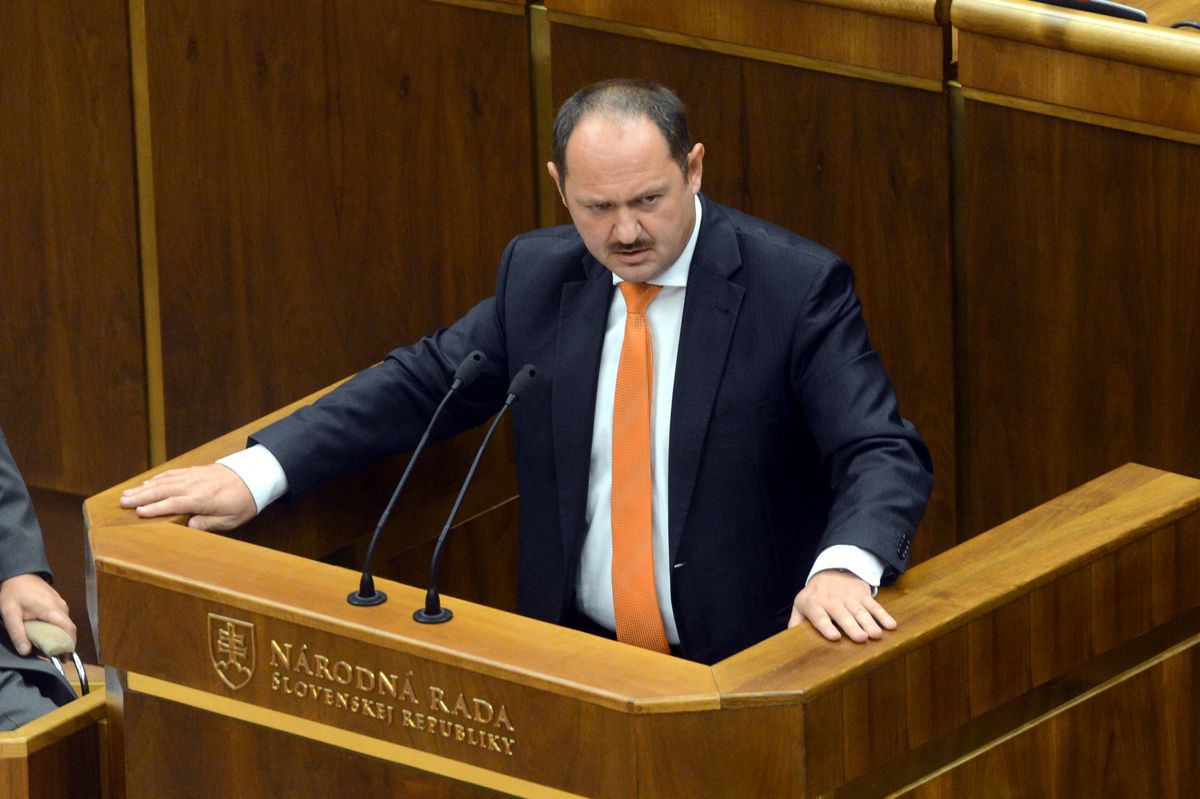 Bratislava, April 4 (TASR) – The State Symbol Act, greenlighted by the Parliament last week, bans the singing of the Hungarian anthem in Slovakia, Independent MP Zsolt Simon pointed out on Thursday.
Simon called the legislation silly and asked President Andrej Kiska to veto it back to the House. He also pointed that the bill was passed with votes of Most-Hid as well, a coalition party profiling itself as pursuing ethnic reconciliation.
According to Simon, the ban "instantly stirred international tension between Slovakia and Hungary", with some voices on the Hungarian side urging Budapest to sever ties with Slovakia. "I'm afraid someone might also get the idea to ban the Slovak ethnic minority reciprocally from singing Slovak anthem on the soil of Hungary," he claimed at a press conference, alluding to the far-right Jobbik party.
Simon calls for peaceful resolution. "There's still leeway for that. I sent a letter to President Andrej Kiska, asking him not to sign the bill into law and veto it in order to give the lawmakers a chance to fix the bill," he said, adding that there's also a petition in circulation to stop the ban on singing the Hungarian anthem in Slovakia.
Simon urges ethnic Hungarian civic and political organisations in Slovakia – save Most-Hid party – to join forces and "protect their interests". He claimed that Most-Hid demonstrated that it doesn't serve interests of ethnic Hungarians in Slovakia, despite the fact the party is in Government.
According to the Independent MP, another potential effect of the legislation might be that believers won't be allowed to sing the anthem. "This anthem is also a liturgical song. And if people sing it in front of a church, they will be threatened by fines," added Simon, who finds the situation absurd.
The bill drew criticism also from non-parliamentary ethnic Hungarian SMK party, which emphasised that the anthem is an important component of cultural identity. Aside from calling for the scrapping of the bill, SMK urges six Most-Hid MPs who supported the bill (Ladislav Balodi, Tibor Bastrnak, Elemer Jakab, Iren Sarkozy, Stefan Vavrek and Peter Voros) to resign.
The legislation sponsored by the Slovak National Party (SNS), with an eye towards protecting state symbols, bans the playing or singing of foreign state anthems at public events, if an official delegation of that state isn't present.