Domestic Policies
Simon Won't Join Most-Hid Caucus if Party Teams Up with Smer and SNS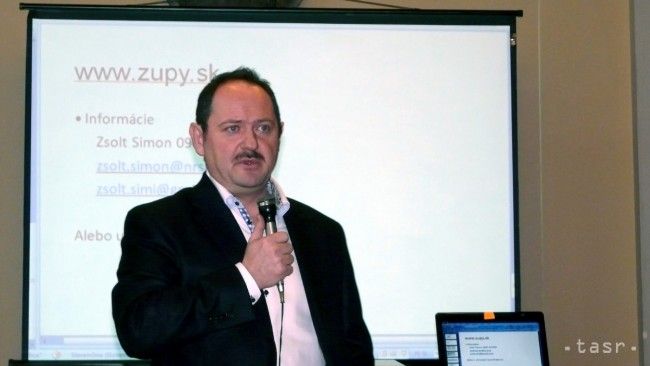 Bratislava, March 15 (TASR) – Vice-chair of Slovak-Hungarian reconciliation party Most-Hid Zsolt Simon will not join his party's caucus if it signs a coalition agreement with Smer-SD and the Slovak National Party (SNS), Simon announced on Tuesday at a party leadership meeting that dealt with the draft programme priorities for a potential future government comprised of Smer-SD, SNS, Most-Hid and Siet (Network).
Simon would prefer a caretaker government and early elections. He believes that joining forces with Smer-SD and SNS would lead Most-Hid into extinction. "As I was saying even before the general election, I announced at today's leadership meeting that I can't support the rule of Smer, SNS, Most-Hid and the torso of Siet. So, if Most-Hid signs a coalition agreement and joins a government like this, I won't join Most-Hid's caucus," said Simon.
Joining a government with Smer and SNS complies neither with the interests of Most-Hid's members, nor its voters. "Such a step would mean the end of the Most-Hid party," warned Simon, who is one of the party's founding members. He'd prefer a caretaker government and fresh elections. "They would be a better solution for Slovak citizens," he stated.
Simon blames the two governments of Robert Fico (2006-10 and 2012-16) for the mararasmus in which the country now finds itself. "My experience doesn't allow me to act otherwise. My value priorities haven't changed," said Simon. At the same time he called on the members of the Republican Board, which will ultimately decide on Most-Hid's participation in the government, to refuse to govern jointly with Smer-SD and SNS at the talks.
Simon isn't the only MP from the aforementioned four parties that rejects the government that is currently being formed. Miroslav Beblavy, Katarina Machackova and Simona Petrik have already announced that they would quit Siet if it signed a coalition agreement. Machackova and Petrik would remain in parliament as Independents, while Beblavy hasn't yet specified whether he would give up his seat.
If a coalition were rejected by these four MPs alone, a cabinet of Smer-SD, SNS, Most-Hid and Siet would still have the support of 81 MPs in the 150-seat House, but it has been reported that further departures may follow.
The loss of MPs might also mean the loss of a caucus for parties. Siet would fail to create a caucus without Beblavy, Machackova and Petrik, as it would have only seven MPs, and at least eight are needed. Most-Hid could form a caucus without Simon, as it would still have ten members. However, Simon may not be the only Most-Hid MP to refuse to join the caucus.