Domestic Policies
Singer and Actor Maiga Joining EP Elections as Leader of Direct Democracy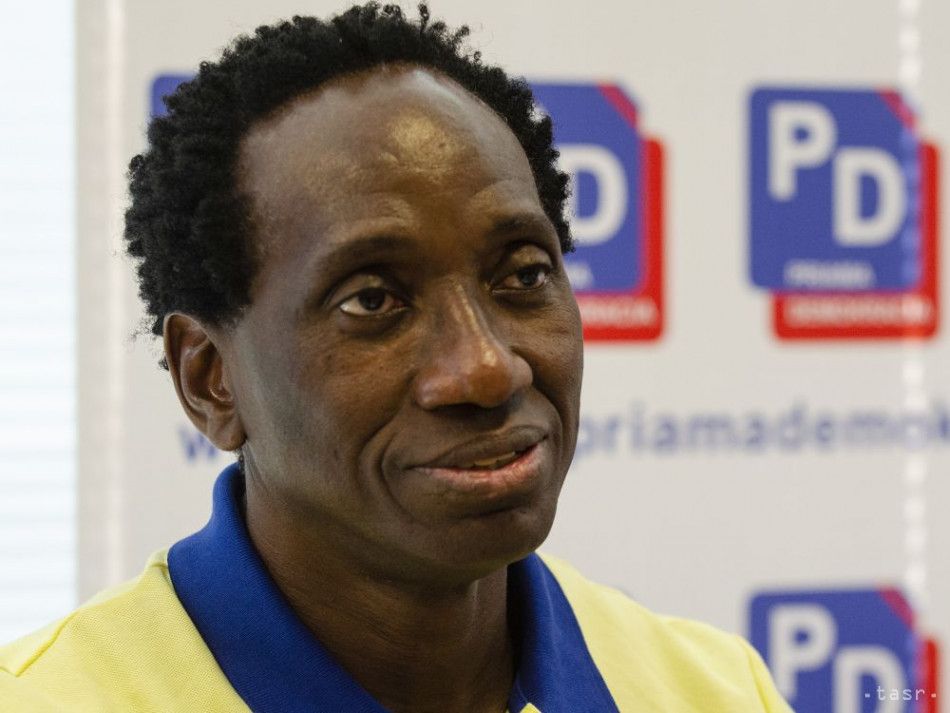 Bratislava, March 15 (TASR) – Singer and actor Ibrahim Maiga told a news conference on Friday that he's entering politics and will serve as leader of slate of the Direct Democracy party in the European Parliament elections slated for May.
Maiga [who was born in Mali – ed. note], is also joining the party. "I'm in an unusual position that people didn't expect from me. It took me a while to decide to go for it. I'm unhappy about what's happening here. I hope that I'll be lucky and that Slovaks will choose me in the elections," said Maiga. He's accepted an offer from Direct Democracy as no scandals are attached to it and he identifies himself with its ideas.
Construction manager and economist Alojz Hancin is number two on the party's EP slate, while lawyer Otilia Hamackova is number three and engineering inspector Miroslav Secany number four. The party is offering no other candidates on its EP slate, as it doesn't want to create the illusion that any political party has a chance of gaining more seats than that in the EP elections. "We're betting on quality, not quantity, leaving the gesture of offering 14 candidates to other political parties who like to offer illusions to their voters," said Direct Democracy leader Marek Geci.
Direct Democracy is a supporter of the EU, but the EU as a functional project. "We reject dictates from Germany or France. We want to begin a discussion on gender ideologies and the attitude towards Russia in the European Parliament. We're pushing for neutrality and good relationships with everyone, like the Austrians and Swiss have," stated Geci.
Concerning Maiga, the party leader said that he's known him for as long as 15 years. "He's a moral, pure, well-read and irreproachable guy," he said.
The party's priority on the domestic political scene is to introduce functional referendums in Slovakia's political system, such as is the case in Switzerland, for example. "People should have the opportunity to decide on all the things that trouble them," stated Geci.
In the last general election in 2016 the party under its former leadership garnered 0.13 percent of the votes. It's running for the EP for the first time.