Domestic Policies
SKOK Offers Siet 100 Billboards for Clear Answer on Coalition with Smer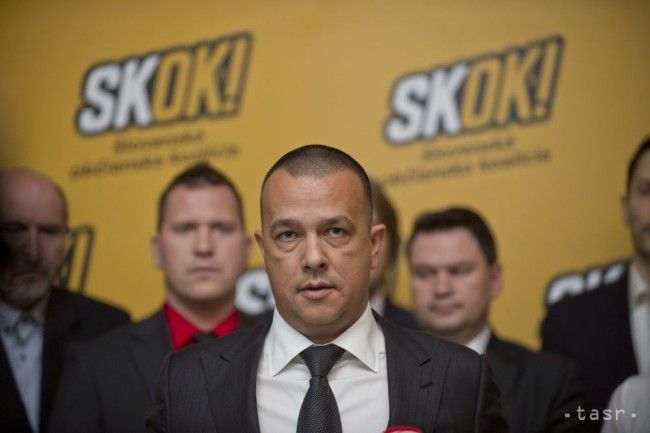 Bratislava, January 29 (TASR) – The SKOK party is offering the fellow extraparliamentary Siet (Network) party 100 billboards in February if Siet chairman Radoslav Prochazka will provide a clear yes or no to post-election cooperation with Smer-SD, SKOK chairman Juraj Miskov announced at a press conference on Friday.
According to Miskov, he hasn't heard a clear statement on the issue yet. "I'm offering 100 billboards to Radoslav Prochazka that I've ordered for February. I will pay for them, they would be his, he can put up his own visuals there. But Prochazka has to tell the truth, whether he will be with Smer-SD after the election or whether he can rule out cooperation with Smer-SD. That's all," said Miskov.
Miskov said that if Prochazka contacts him by Sunday (January 31) evening, the billboards will be ready. "If not, we'll put our own visuals on them," said Miskov, adding that the offer stands whether Siet admits or rejects the possibility of a coalition with Smer-SD.
According to Miskov, Prochazka is responding to questions on the matter by saying that the possibility of a post-election coalition of the parties is near zero. Miskov says that isn't enough, however, because such an answer is unclear.
"I have nothing against Siet, I'm convinced that there are many decent and clever people there who mean it sincerely. They have measures in their programme that we are in accord with, such as material responsibility for politicians and a ban on letterbox companies," said Miskov.
"However, I'm calling on Prochazka to start telling the truth, even if it's displeasing," said Miskov.