Foreign Policies
Slovak and German Presidents Blame Populists for Loss of Trust in EU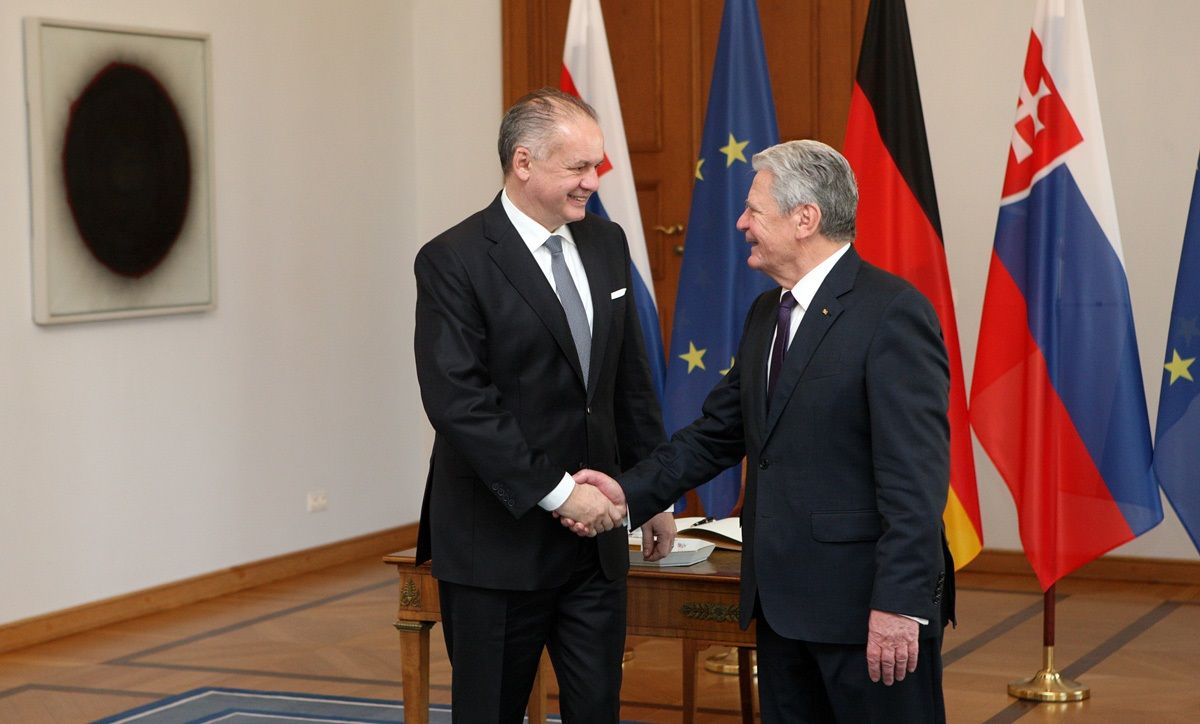 Berlin/Bratislava, December 12 (TASR-correspondent) – President Andrej Kiska met his German counterpart Joachim Gauck in Berlin on Monday to discuss a number of current issues, particularly the need to preserve a united EU.
"It's important to seek issues that bring us together and not those that divide us," said Kiska, who believes that it's of key importance to promote European projects in practice and to bring them to people.
"We spoke about what's been happening lately, why people's trust in our common and wonderful European project has been declining a little. First and foremost, it's due to the populism of certain politicians, who see their enemy in Brussels," claimed Kiska, adding that Brussels is often painted this way in order for politicians to acquire popularity at home.
The second issue that divides European countries according to Kiska and Gauck is a lack of empathy. "We lack mutual understanding and a broader discussion on what's bothering which country and what's necessary to address in concert. Every country has a different perspective on the European project, so it's necessary to keep the lines of communication open," said Kiska.
The two presidents also broached the migration crisis, which unequivocally calls for solidarity. "President Gauck underlined that Europe also has its, I'd call it, migration limits and maximum capacity that it's able to deal with," said Kiska, adding that it's up to Europe to define its limits.
Kiska thanked Gauck, whose term in office expires in March 2017. "President Gauck has always been and will be a bearer of values. He's always pointed out what is right or not right from the European project's point of view quite openly," said Kiska, adding that values of tolerance, solidarity and understanding are ones worth promoting within a united Europe.