Sport
Slovak Biathlete Kuzmina Second in Mass Start Race in Italy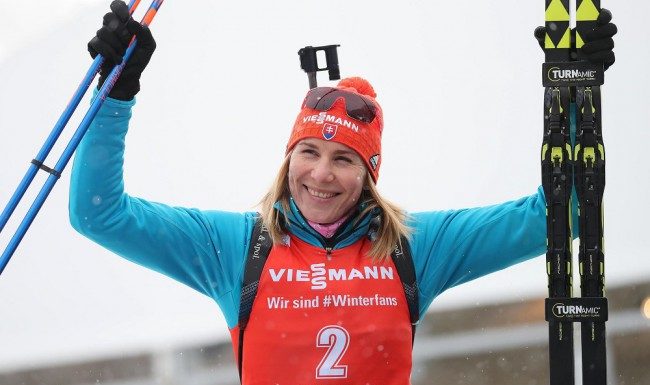 Anterselva/Bratislava, January 21 – Russian-born Slovak biathlete Anastasiya Kuzmina, 33, secured second place in the women's biathlon mass start race in Anterselva, Italy on Sunday, finishing 11.9 seconds behind Belarus athlete Darya Domracheva, TASR learnt on the same day.
Current leader of the World Cup, Finland's Kaisa Makarainen, came third in the 12.5 kilometre-race, 16.2 seconds behind the winner. Another Slovak biathlete Paulina Fialkova ended up thirteenth.
The two-times Slovak Olympic gold medalist missed three targets and had to ski three penalty loops during the race.
The mass start race in Anterselva was the final one before the 2018 Winter Olympics in PyeongChang, South Korea, which are due to begin on February 9. Every single biathlete, including Kuzmina and Fialkova, wanted the best possible result in order to put themselves in the right mood before the Olympics.