Sport
Slovak National Football Team Player Kubik Caught Drink Driving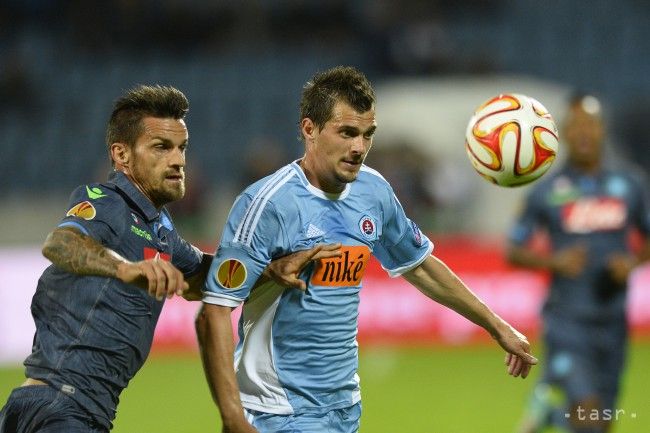 Bratislava, January 9 (TASR) – Member of the Slovak national football team Frantisek Kubik was caught by the police driving under the influence of alcohol on Sunday evening, with a judge deciding as early as on Monday on a three-year driving ban and a €15,000 fine for the Slovan Bratislava midfielder.
Kubik, 27, was stopped by a police patrol in Banovce nad Bebravou (Trencin region) on Sunday evening, and a breathalyser test showed that he was driving with 1.48 parts per thousand of alcohol in his blood. A repeated breath test 20 minutes later showed 1.46 parts per thousand. Kubik was subsequently taken to a police cell, where he spent the night.
According to Jana Sinkova from the Regional Court in Trencin, if Kubik doesn't pay the fine, he'll have to face an "unconditional alternate punishment lasting three months".
It's possible to appeal against the decision within eight days, however.
TASR learnt that Kubik left Banovce nad Bebravou later on Monday to join Slovan Bratislava's winter preparations in the capital.
"We learnt this piece of information from the media. The player still hasn't confirmed it for us. Kubik has his mobile phone turned off, but we'll certainly contact him later in the day," Slovan sports director Richard Trutz said earlier.
"Action will surely be taken, but it's too early to be more specific … It's an unpleasant situation. Kubik is an important player," added Trutz.