Sport
Slovakia U-21 Defeat Iceland in Hollywood-like Match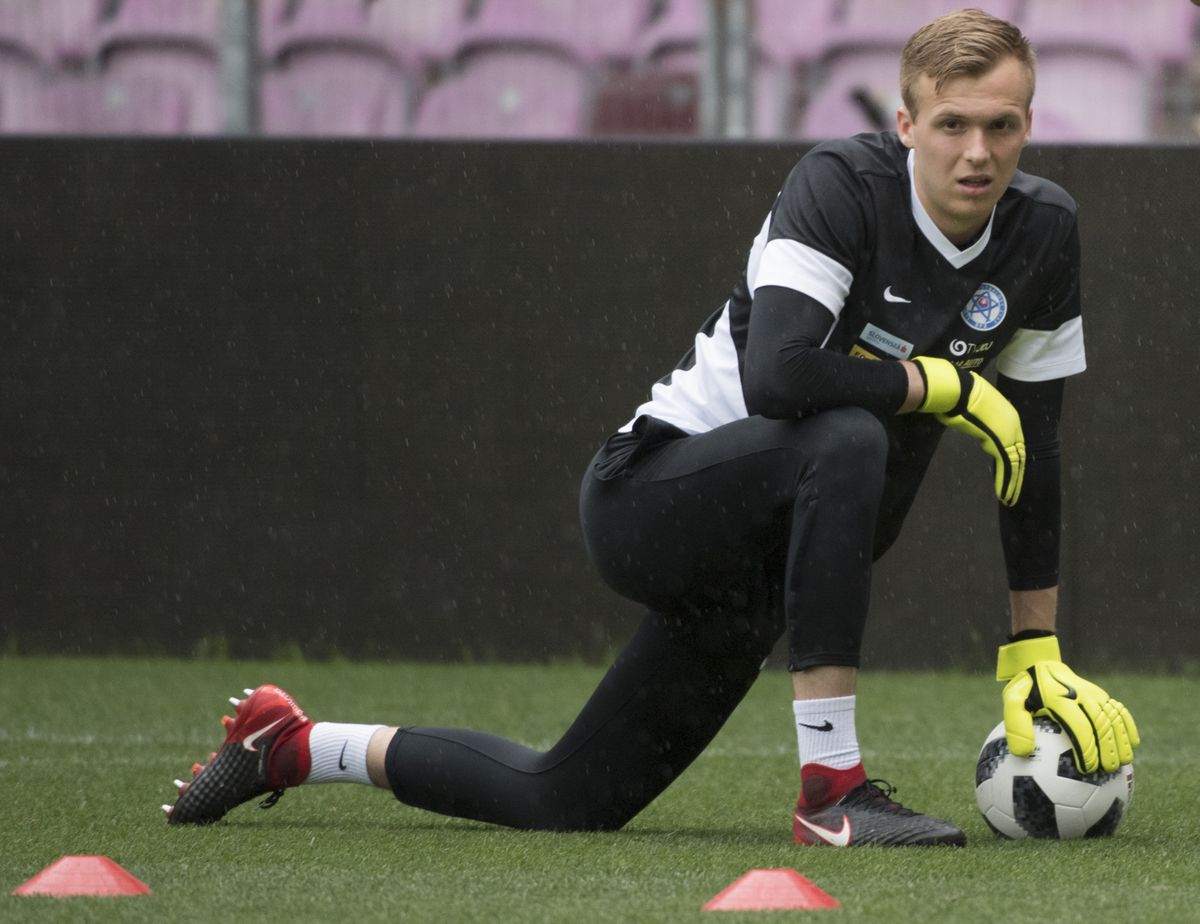 Reykjavik, September 12 (TASR) – It was like in a Hollywood film in Reykjavik on Tuesday. The Slovak U-21 national football team, which desperately needed a win against Iceland to keep alive its chances in the European Championship qualification, pulled the victory for its side twice at the very end of the match.

Despite playing audaciously from the kick-off, Slovakia conceded a goal after half an hour from Albert Gudhmundsson. Nevertheless, Slovakia's offensive talent Laszlo Benes equalised early in the second half.
With Slovakia needing a win, the score in the last minute was still standing even. Then a centre came inside Iceland's box from Andrej Fabry and Slovakia's Tomas Vestenicky scored what seemed to be the decisive goal. Shortly after play was resumed, however, Slovak defender Michal Siplak in the penalty area fouled home striker Tryggvi Haraldsson, and Gudhmundsson, who took the ball to the penalty spot, equalised in the 93rd minute.
Slovakia didn't throw in the towel, however, and put all eggs in one basket – goalkeeper Marek Rodak, who appeared uncovered in front of his opposite number, sent a match-winning header into the net just one minute later.
Adrian Gula, Slovakia U-21 head coach: "It was an awesome match. You may be with football however long you want, but you experience this perhaps once in lifetime. The lads performed amazingly, there was an unbroken will, they didn't break down after any of the negative moments in the match. There was a fantastic substitution of Vestenicky and Fabry – this is how a football team should work. I'm thankful to the lads for this incredible experience."
Slovakia are now second in their group, with a chance to make it into play-offs for the European Championship next year. They're due to face Estonia in Dunajska Streda (Trnava region) on October 12, before playing their last match of the group in Belfast.
Iceland – Slovakia 2-3 (1-0)
Goals: 33. and 90.+3 Gudhmundsson (second goal – pen.) – 58. Benes, 90. Vestenicky, 90.+4 Rodak.
Bookings: Thorsteinsson – Kadlec, Vestenicky.
Referees: Harkam – Witschnigg, Steinacher (all Austria)
Attendance: 250
Iceland: A. Fridriksson – Sampsted, Andresson, Gunnarsson, F. Fridriksson – Thorsteinsson (58. Hauksson), Fridjonsson, Anderson (76. Haraldsson), Sigurdsson – Gudhmundsson, Karlsson
Slovakia: Rodak – Kadlec, Vavro, Hancko, Siplak – Herc (83. Vestenicky), Kacer (78. Fabry), Benes – Jirka (83. Spalek), Mraz, Haraslin
Group 2 standings:
1. Spain 8 7 0 1 23:8 21 – qualified
2. Slovakia 8 5 0 3 15:17 15
3. N. Ireland 8 4 2 2 13:11 14
4. Iceland 8 3 2 3 14:11 11
5. Albania 8 1 3 4 7:14 6
6. Estonia 8 0 1 7 9:20 1