Poll
Slovaks, Czechs and Hungarians Favour Neutral Position between West and East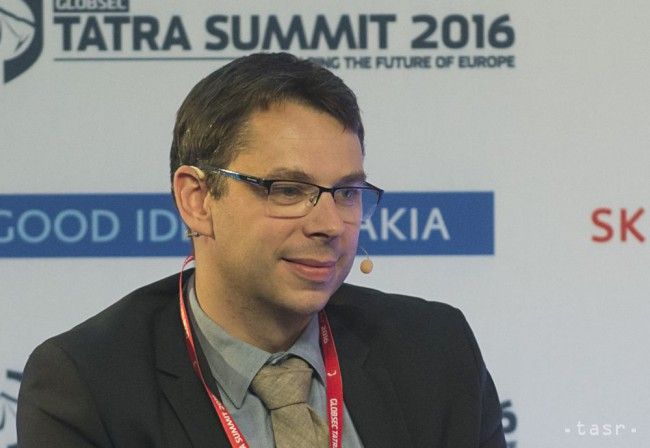 Bratislava, May 26 (TASR) – An overview of common trends as well as regional differences in seven central and eastern European countries have been included in the latest comprehensive analysis of public opinion poll entitled GLOBSEC Trends 2017, the results of which were presented at a press conference in Bratislava on Friday as part of the GLOBSEC 2017 conference.
"Central and eastern Europe doesn't only want to adopt policies, but it wants to be part of the creation process. And this (message) must also come from citizens, so that they have a feeling that they can influence and decide about their institutions … and that they can rely on and turn to institutions, such as NATO and the EU," said Jakub Wisniewski, the director of the GLOBSEC Policy Institue, which conducted the survey in seven Central and Eastern European countries (Bulgaria, the Czech Republic, Croatia, Hungary, Poland, Romania and Slovakia).
The latest "GLOBSEC Trends 2017: Mixed Messages and Signs of Hope from Central and Eastern Europe" analysis of opinion poll maps social trends in the region and provides answers to the key issues these countries are currently facing.
According to GLOBSEC Policy Institute strategic communication programme head Daniel Milo, one of the main results of the analysis is that, despite many disparities, the vast majority of people living in this region endorse similar priorities in relation to the EU and NATO. Both institutions are viewed by the people as pillars of stability in times of uncertainty. Moreover, in the case of a referendum on memberships in the two institutions, a large majority would choose to remain in them.
Another result of the poll showed that in Hungary (53 percent), Slovakia (42 percent) and the Czech Republic (41 percent) more people prefer keeping a neutral position between the West and the East instead of belonging to one of the two blocks.
Furthermore, despite the rise of Eurosceptic political rhetoric in some countries, public support for the EU membership remains relatively high across the region. According to the survey, the Czech Republic turned out to be the biggest Eurosceptic, with only one third of the population perceiving the EU membership as a positive thing.
Concerning the popularity of some global political leaders among the Slovak population, only 19 percent of Slovaks showed their popularity towards German Chancellor Angela Merkel, while US President Donald Trump was viewed positively by 21 percent of the Slovak respondents. Russian President Vladimir Putin is popular among 41 percent of Slovaks.
According to Milo, the opinion poll showed that people in the region of Central and Eastern Europe are aware of the fact that they are in the same boat, while sharing all of the concerns and priorities of the NATO allies. However, some of the countries have their geopolitical specific features and do not identify themselves either with the West or the East; they prefer to stay in-between.