Domestic Policies
SMK Chairman Menyhart Has Withdrawn His Candidacy for Presidential Post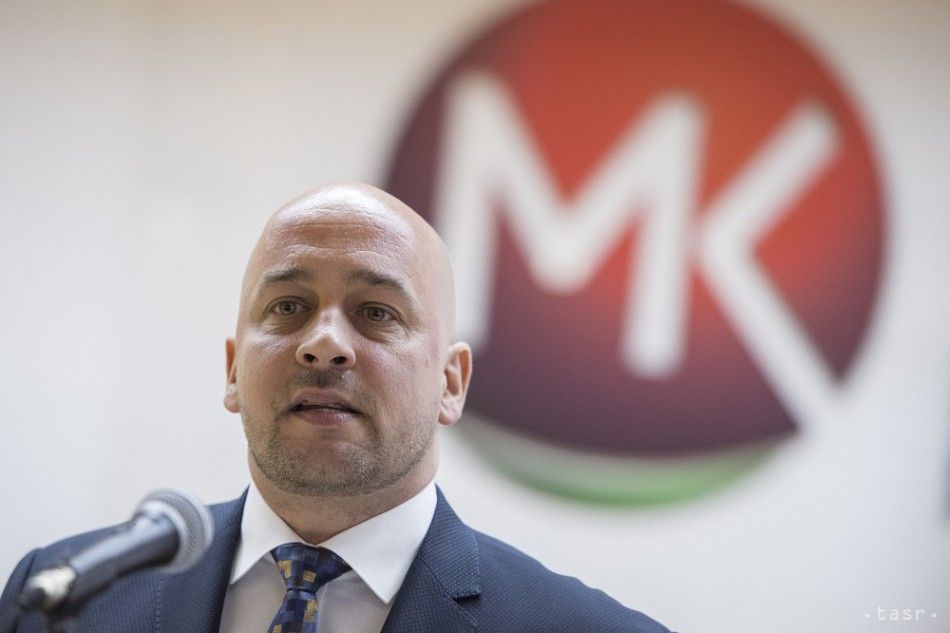 Bratislava, February 19 (TASR) – I've withdrawn my candidacy for the post of Slovak president, Chairman of the extra-parliamentary Hungarian Community Party Jozsef Menyhart stated on Tuesday, adding that he has given up in favour of presidential candidate Robert Mistrik.
Menyhart considers Mistrik to be "the best right-wing democratic candidate". He believes his decision will persuade other democratic candidates to reconsider their attitudes.
The chairman of the ethnic-Hungarian SMK party called on all party supporters as well as Hungarian voters to back Mistrik in the first round "in order to have someone we can support in the second round". According to him, "it's our common responsibility not to let people from the past and political business into the [Presidential] Palace."
The first round of the presidential election will be held on March 16, with a possible second round, if the head of state isn't elected in the first one, slated to take place on March 30.
The list of candidates in alphabetical order includes: Bela Bugar, Zuzana Caputova, Martin Dano, Stefan Harabin, Eduard Chmelar, Marian Kotleba, Milan Krajniak, Frantisek Miklosko, Robert Mistrik, Maros Sefcovic, Robert Svec, Bohumila Tauchmannova, Juraj Zabojnik and Ivan Zuzula.