Foreign Policies
Steinmeier: Caputova's Election Proves Hope of 30 Years Ago Still Alive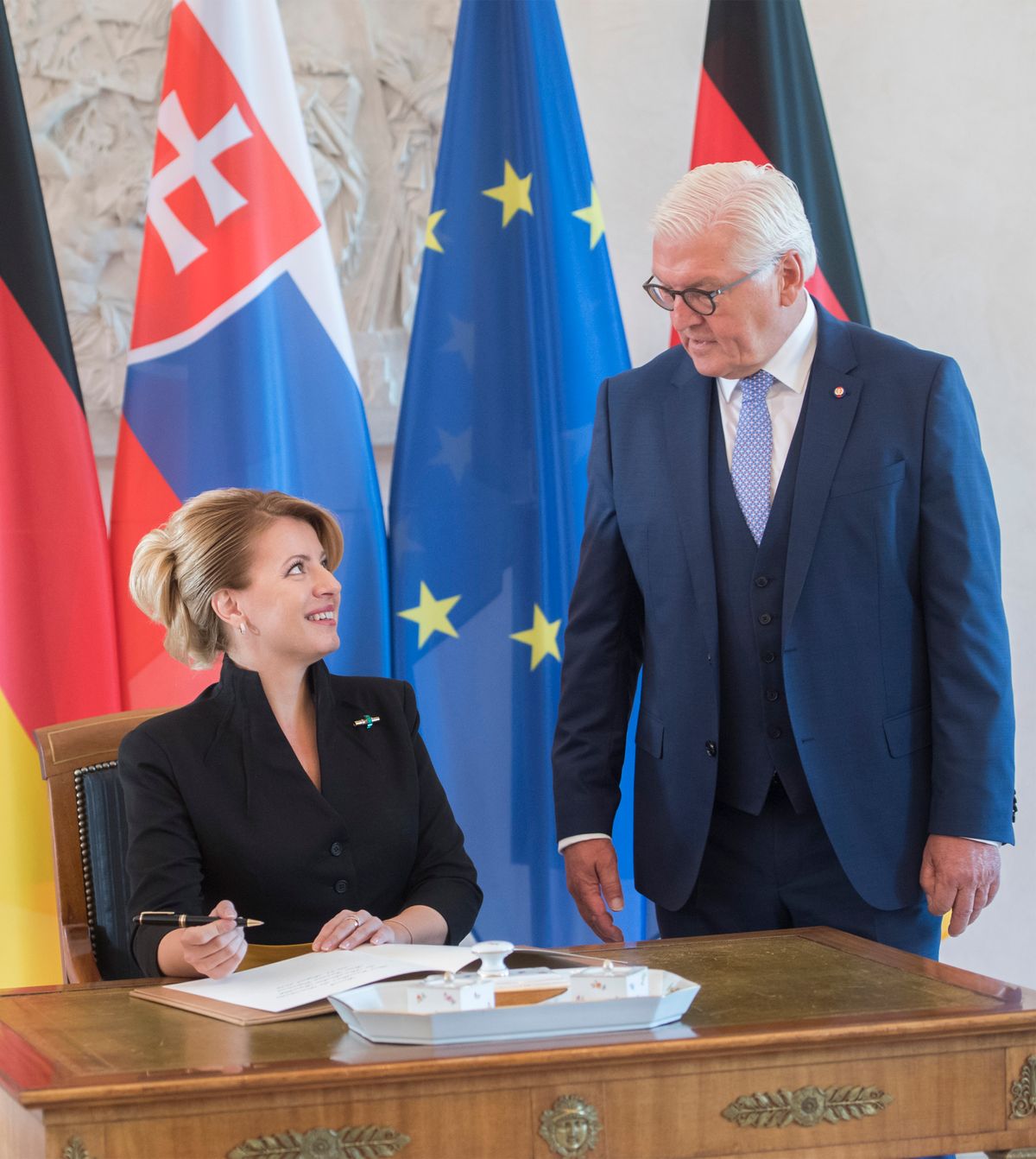 Berlin, August 21 (TASR-correspondent) – German President Frank-Walter Steinmeier stated after his meeting with Slovak President Zuzana Caputova in Berlin on Wednesday that Slovakia and Germany have never been closer to one another in past decades as they are now, adding that he appreciates the fact that Slovakia elected Caputova as its president, as he considers this to be proof that the hope of 30 years ago, when the Berlin Wall fell, is still alive.
"Our countries have much in common," stated Caputova, clarifying that this concerns values and a vision of a strong and united EU.
The two presidents agreed that a hard Brexit will be problematic not only for both the UK and the EU.
Caputova invited her counterpart to visit Slovakia, at the same time confirming that she'll participate in the celebrations of the 30th anniversary of the fall of the Berlin Wall in the German capital on November 9.
After the meeting Caputova left to pay homage to those who perished attempting to cross the wall. As her visit is taking place during the 51st anniversary of the Warsaw Pact invasion of Czechoslovakia, she'll later provide a statement on the events of August 1968. Earlier in the day she wrote on Facebook that life in a free and democratic country isn't a matter of course but a rare treasure for which considerable sacrifices had to be made.
Caputova is set to meet German Chancellor Angela Merkel in the afternoon.