Domestic Policies
Sulik Convenes Extraordinary Congress of SaS, Wants to Confirm His Leadership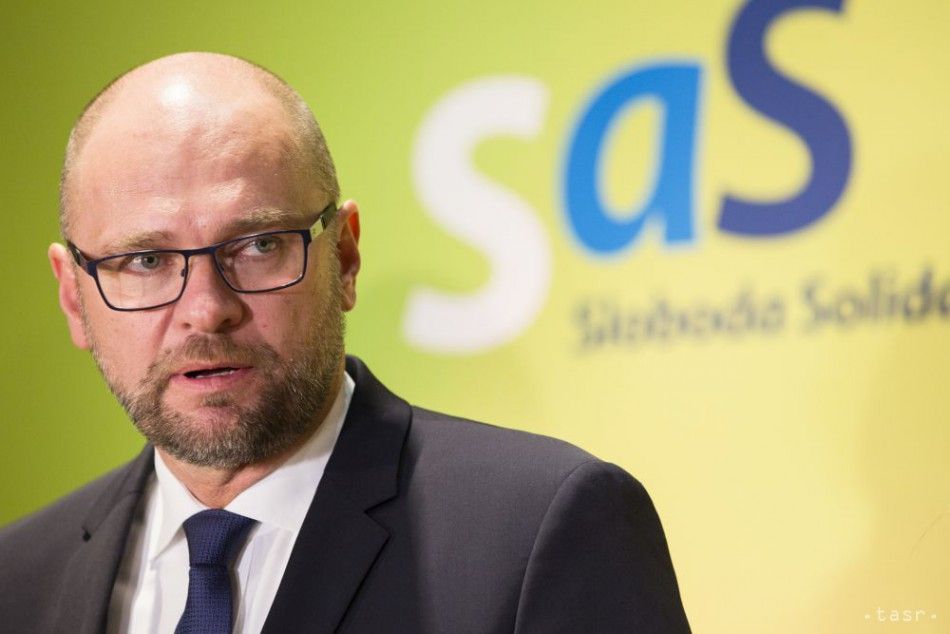 Bratislava, August 5 (TASR) – Opposition Freedom and Solidarity (SaS) Chairman Richard Sulik has convened an extraordinary congress of the party for September 7, where he plans to resign as party leader, and apply for the post again, aiming to confirm his position, TASR was informed by Sulik's spokeswoman Katarina Svrcekova.

"It's important for members to express themselves democratically," said Sulik, who also wants to apply for the top position on the slate. According to Sulik, if he fails in the fight for the post of chairperson, the slate will depend on the new chair.
I won't definitely run for the post of SaS (Freedom and Solidarity) chair at the extraordinary congress that was convened so quickly for September 7, SaS Vice-chair Lubomir Galko wrote on a social network on Monday.
"I thought that it has been made clear and definitive in the party that Richard Sulik would be the party chairman by June 2020, that is, until his mandate expires, and at the same time he will lead the party in February 2020 into the [general] election as the leader," said Galko. He claims that he considered that after Sulik's four-year mandate expires in June 2020, he would apply for the post of SaS chair. "However, it would depend on many factors, notably the SaS election result in the February election, but also on my health status, for example, as I haven't yet resolved all the issues," noted Galko.
The decision to run for the post of SaS chief and lead the party for four years cannot be made in such a fashion that "you wake up in the morning and you run in the evening". Galko says that if he definitively decided to run, he would certainly prepare for it, including a party campaign.