Crime & Justice
Sulik to Send Letter to CJEU about Unsuitability of Prochazka's Bid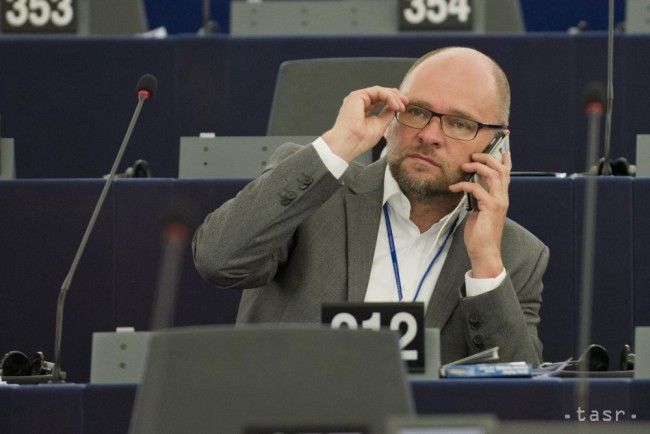 Bratislava, September 30 (TASR) – Opposition Freedom and Solidarity (SaS) leader Richard Sulik is writing to the Court of Justice of the EU (CJEU) in Luxembourg to alert them about former Siet (Network) leader Radoslav Prochazka's unsuitability to be an additional judge of the EU General Court (EUGC), TASR learnt Friday.
Prochazka was nominated by the Judicial Council on September 19 and approved by the Cabinet on September 28. Now he has to face a hearing by an advisory committee of the CJEU.
Sulik announced his decision and revealed the content of the letter at a press conference in Bratislava on Friday. He will address the letter to every single member of the seven-member advisory committee.
Sulik said that he respects Prochazka's professional expertise and language proficiency, but he's disqualified by the fact that he wasn't a judge before, that he doesn't have the required moral profile as well the essential guarantee of political independence as he worked for the financial group Penta in the past.
"The thing that the Cabinet came up with this week has crossed the borders of Slovakia and it's a move that every decent Slovak citizen could be ashamed of," criticised Sulik. He also said that the members of the Judicial Council are either subject to higher political will or had a mental blackout when they elected him.
Slovakia's nomination is a joke and it ridicules all decent people in Slovakia, said Sulik, who thinks that former Constitutional Court judge Jan Mazak would've been a better candidate.
Sulik in his letter to Luxembourg wrote about Prochazka's inconsistencies in the financing of his party as well as of his presidential and general election campaigns. He also wrote that Prochazka has been found guilty of lying on multiple occasions.
"Despite the initial success in the pre-election public opinion polls, his [Prochazka's] morality and character hit the rock bottom in the eyes of the public and that's why I think that not even his professionalism can outweigh his discredited personality," stated Sulik in the letter.
When asked whether these traits of Prochazka didn't present an obstacle to SaS when searching for a potential coalition partner, Sulik said that there's a difference between being in a coalition and being a judge. "Back then the situation was that we were doing everything in our power to create an alternative without Smer-SD," explained SaS Vice-chair Lubomir Galko, adding that if SaS had been in Government, it wouldn't have greenlighted Prochazka's nomination.