Sport
Velez-Zuzulova Wins World Cup Slalom in Zagreb, Vlhova Runner-up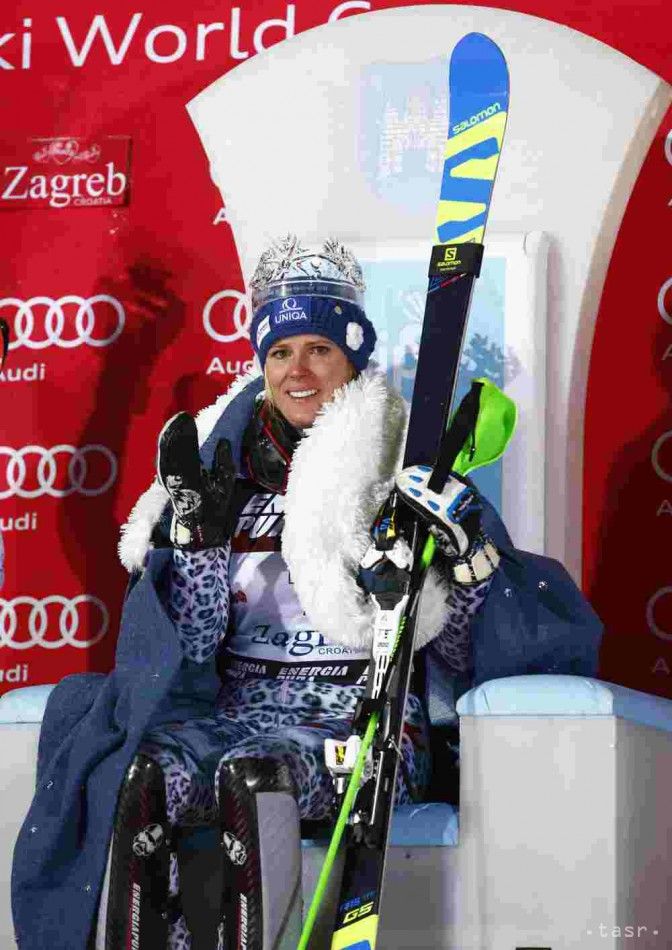 Zagreb, January 3 (TASR) – Slovak skier Veronika Velez-Zuzulova won a World Cup slalom race in Zagreb on Tuesday, ahead of her young compatriot Petra Vlhova and Czech Sarka Strachova.
Zuzulova notched her fifth career World Cup win, fourth in slalom.
Finishing recently as runner-up three times in a row in Killington, Sestriere and Semmering, Zuzulova in Zagreb appeared on the top podium step for the first time since January 15, 2016.
Zuzulova with routine took the opportunity of American Mikaela Shiffrin's straddling of a gate in the first run.
The two Slovaks then dominated the race, with Zuzulova recording the best time in the first run and Vlhova being the fastest in round two.
"I'm happy that I've won here; it was my dream to win before this audience. Now I've finally managed to do it. It's excellent – two Slovaks on the podium, and it's even more beautiful with Sarka on third place," said Zuzulova as part of her first comments before TV cameras.
Shiffrin has kept her slalom World Cup lead with 400 points, 10 points ahead of Zuzulova.