Domestic Policies
Victims of Communist Regime Commemorated in Parliament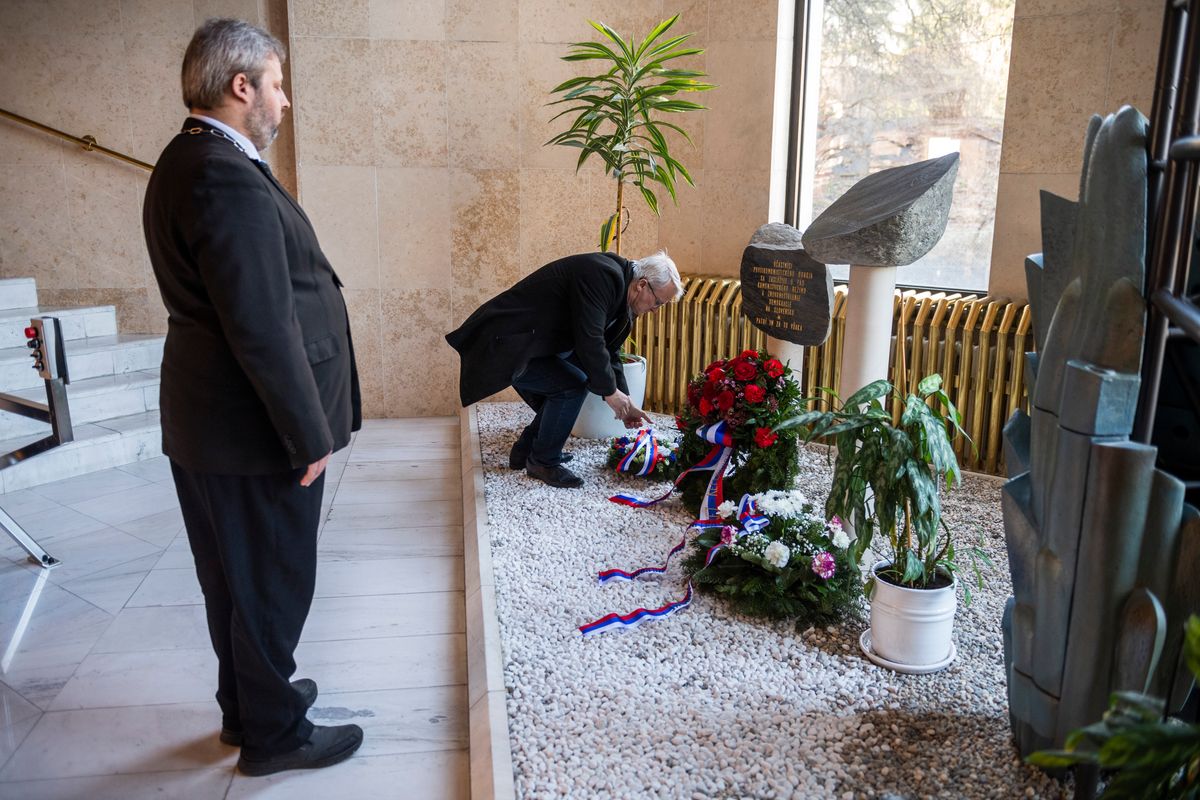 Bratislava, March 3 (TASR) - Victims of the communist regime were commemorated in the parliamentary building in Bratislava on Friday on the occasion of the 75th anniversary of the February communist coup d'état.
The commemoration was organised by the Confederation of Political Prisoners of Slovakia and was also attended by Parliamentary Vice-Chair Gabor Grendel (OLANO).
"We don't want to celebrate the victorious February, as happened for 40 years. We want to remember its victims, the thing that started on this date," said confederation chairman Peter Sandtner.
Nation's Memory Institute (UPN) chair Jergus Sivos stated that shortly after the communist coup d'état, for example, political trials and the establishment of labour camps began. According to him, people were included in them because of their social origin, free thinking or religion. "Borders were gradually closed and people lost their right to a passport," pointed out Sivos.
Parliamentary Vice-Chair Grendel pointed out that 75 years ago a communist coup d'état took place in Czechoslovakia, which was celebrated as the victorious February for the next 40 years. "We don't want to forget and we don't want any other totalitarianism to control us. That's why we commemorate," added Grendel.