Foreign Policies
Zeman: Slovak Presidency Changed Attitude towards Migration Crisis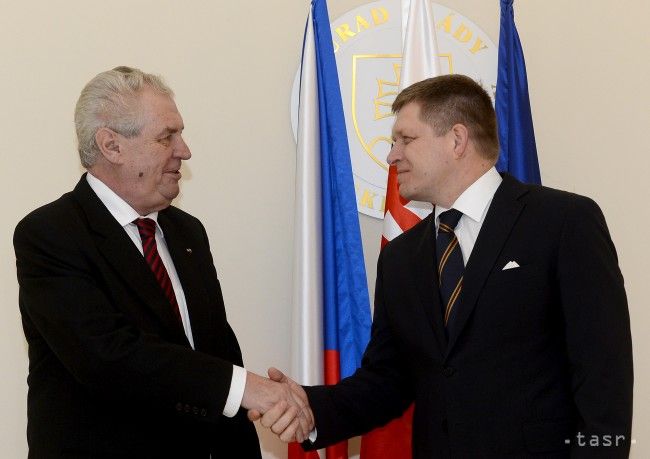 Bratislava/Prague, January 12 (TASR) – The Slovak Presidency of the Council of the EU in the second half of last year changed the EU's attitude towards the migration crisis, and that's why it was successful, Czech President Milos Zeman has said in an exclusive interview for TASR and TABLET.TV.
"The Slovak presidency turned out very well. In the positive sense of the word, it made visible not only Slovakia, but all four Visegrad Group [V4] countries [the Czech Republic, Hungary, Poland and Slovakia]. The migration crisis is one the EU's current issues. During the Slovak presidency it started to be viewed differently from the past, when everybody accused us of violating European solidarity. Now it's turned out that we were right," stated Zeman.
The Czech president highlighted the Slovak proposal to apply effective solidarity when addressing the migration crisis. "First of all, effective solidarity is not enforced solidarity. Secondly, if it is to be actually effective, it should be based on aiding migrants in their home or neighbouring countries in order to prevent them from becoming a community that could hardly be integrated here, as we know what kind of problems are coming here along with the migration wave, including terrorist attacks," said Zeman, who views the migration wave as the biggest current challenge for the EU.
Zeman stated that the Union is at war with Islamists, but it's not waging it in very effective manner. "I see a very hesitant procedure on our part, as we often fight Islamists by organising demonstrations or sending telegrams of condolence. It is particularly sad that the EU has been unable to create effective protection of its external borders until now," stated Zeman. The Czech president expects terrorist attacks to take place in Europe this year as well, and also in regions where they have not occurred before.
"The modus operandi of Islamic terrorists is to kill as many civilians as possible. Therefore, they will focus on events where civilians usually gather, such as Christmas markets or anything similar. Events like this take place both in eastern as well as in western Europe," added Zeman.