Health
Aircraft with Face Masks from China Lands at Bratislava Airport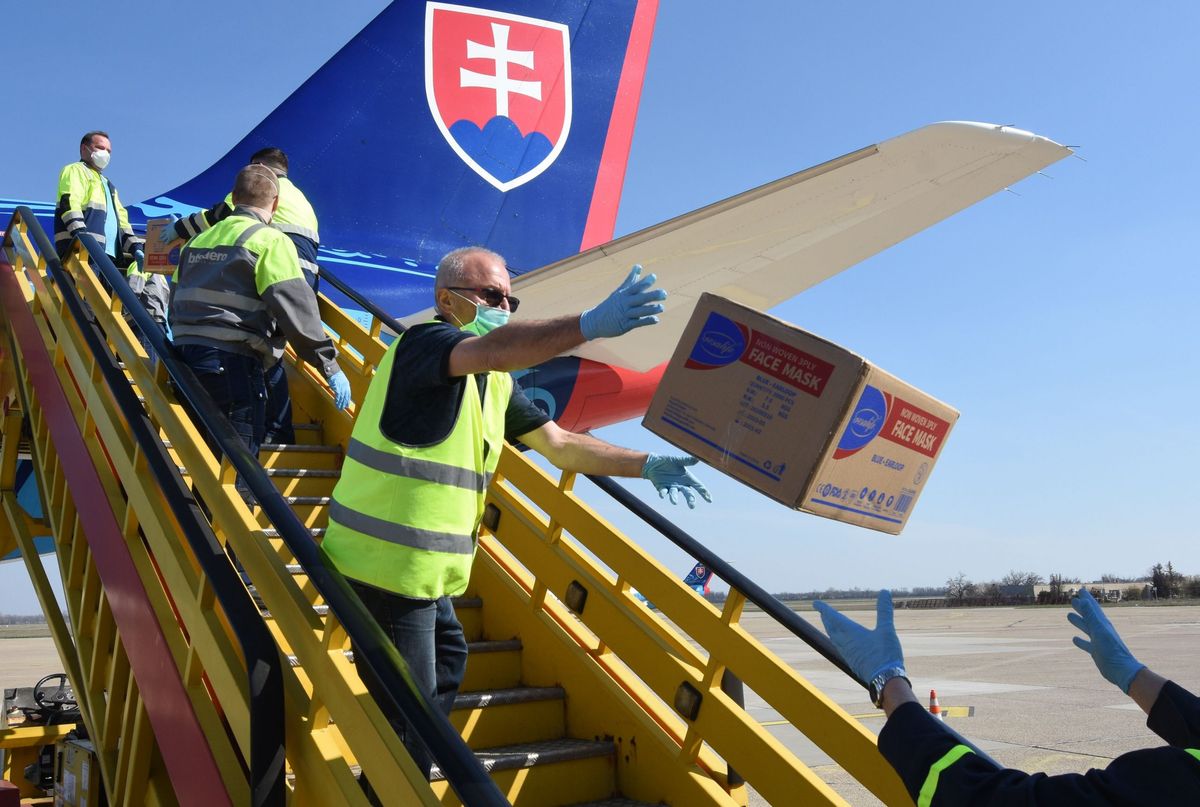 Bratislava, March 19 (TASR) – A Slovak Government aircraft loaded with medical items from China to help to contain the coronavirus spread in Slovakia landed at Milan Rastislav Stefanik Airport in Bratislava on Thursday afternoon.

Prime Minister Peter Pellegrini, who was present along with Interior Minister Denisa Sakova, stated that there were 1 million single-use face masks on board and more than 100,000 fast tests for coronavirus.
Other airplanes with medical materials should come from Turkey either on Thursday night or on Friday.
Sakova noted that the neighbouring Czech Republic helped Slovakia to establish contacts in China to acquire the face masks.
According to Pellegrini, an 84-years-old woman, who died on Wednesday and had a positive test for coronavirus, had a massive heart attack identified as the cause of death. He added that there's still no death directly related to coronavirus in Slovakia.