Foreign Policies
Austrian, Slovak and Czech Parliamentary Speakers Meet in 'Austerlitz Format'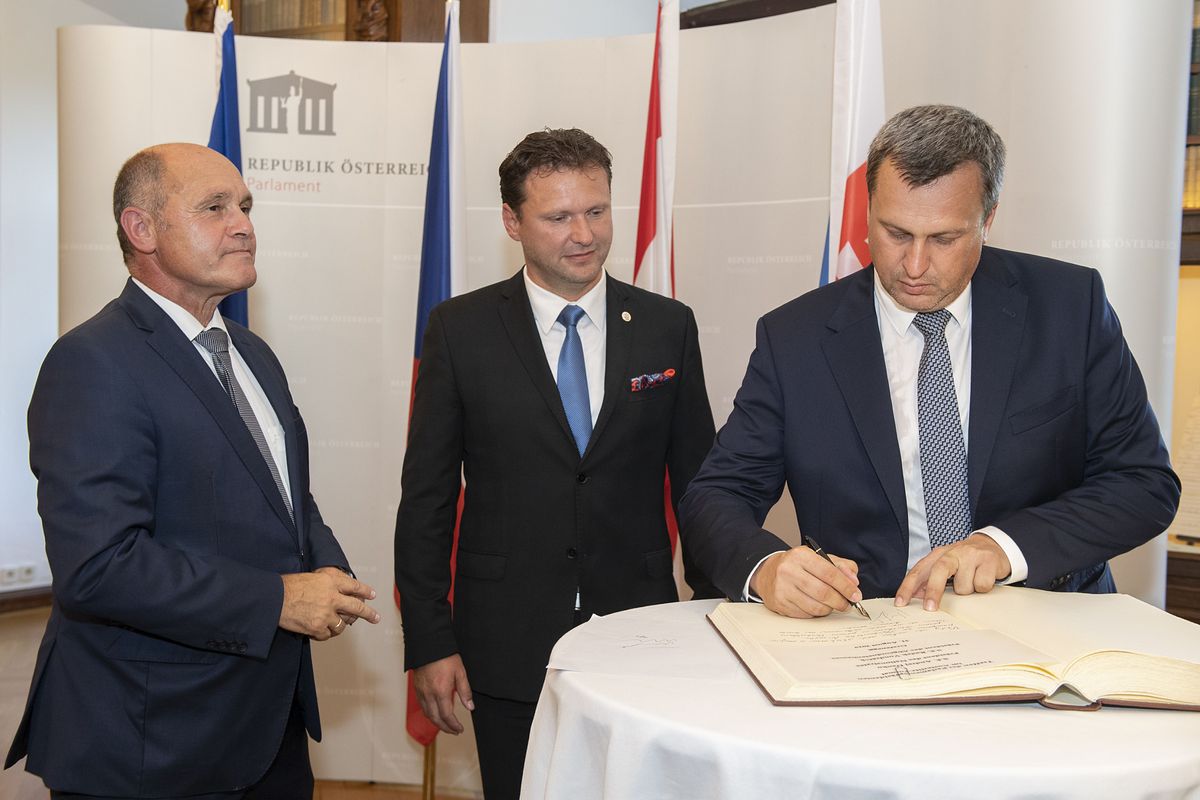 Grafenegg, August 31 (TASR) – Slovak Parliamentary Chairman Andrej Danko and Czech Chamber of Deputies Chairman Radek Vondracek were hosted by their Austrian counterpart Wolfgang Sobotka at Grafenegg Castle on Saturday to discuss the fall of Communism 30 years ago, the EU's future and inter-parliamentary relations.
Danko, speaking at a joint press conference after the talks, said that it was an "ordinary meeting of the Austerlitz format", aimed at an exchange of information on the functioning of the three countries' parliaments and governments.
"We, along with the Czechs, viewed Austria [before 1989] as a symbol of democracy. We remember very well the times when we were allowed to enter Austria's territory for the first time," said Danko. "It's a matter of course today," he continued pondering.
The Slovak parliamentary chairman stated that Slovakia could learn a lot from Austria, particularly in infrastructure and tourism, mentioning "a high number of visitors" in Austria, and its cycling routes and "good wine".
Vondracek, who reminded that the Austerlitz format has been in place since 2015, said that the meeting was about ideas of "how to engage in dialogue with Europe", noting that the European Union will soon be left by Britain. At the same time he praised Austria for "turning the rudder" as the presiding country in the EU in the second half of 2018, when the quotas for the distribution of migrants were discussed and eventually faded out.
"The European Union is lacking a vision. One of these visions of Austerlitz is its expansion by southeastern Europe and then Western Balkans," added Vondracek.