Military
B-52 Bomber Aircraft on Display at Airbase in Sliac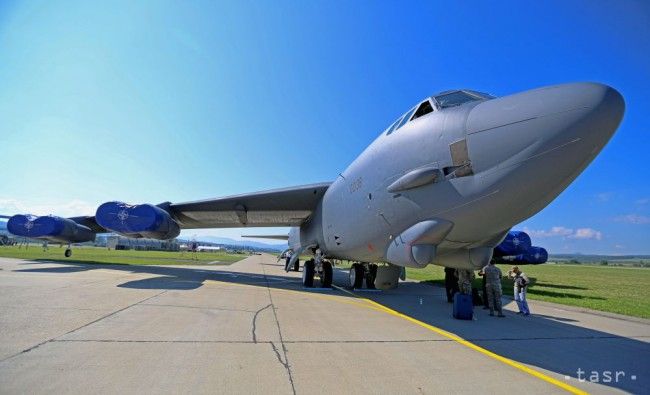 Sliac, August 26 (TASR) – A B-52 bomber aircraft of the United States Air Force was presented to the media by representatives of the US Embassy in Slovakia as well as by the pilots themselves at the airbase in Sliac (Banska Bystrica region) on Friday.
Apart from the press, dozens of children from schools and community centres from eastern Slovakia were able to view the aircraft as well.
Pavel Kovac, director of Zamutov Primary School (Presov region), told TASR that around 25 pupils from his school and a group of Roma children from the Community Centre in Blatne Remety (Kosice region) were taking part in a trip to the airbase. "We were also accompanied by ten pupils from a grammar school and a primary school in Kezmarok [Presov region]," noted Kovac.
The B-52 bomber will probably be the biggest attraction at the Slovak International Air Fest (SIAF) 2016, which is due to take place at the same airbase this weekend (August 27-28). Visitors will also be able to see around 85 aircraft displayed on the ground and dozens more in the air.