Foreign Policies
Bratislava Archbishop: EU Must Hold Real Dialogue with Churches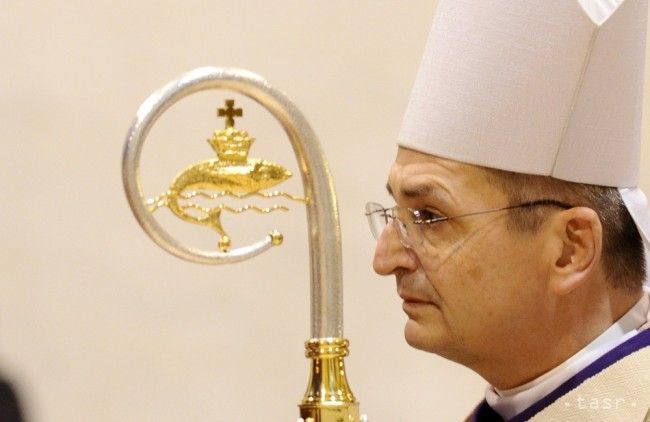 Bratislava, September 8 (TASR) – An open debate on the role of religion in defining Europe's identity is needed, Bratislava Archbishop and chairman of the Slovak Bishops Conference (KBS) Stanislav Zvolensky said at a two-day summit of chairmen of 14 bishops conferences from CEE countries starting on Thursday.
"The EU should hold real, not only formal dialogue with Churches. It seems at the moment that Churches are underappreciated in the secularised European space. This is most probably due to the fact that the decisive idea in Europe is tolerance, stemming from the omnipresent relativism and agnosticism," said Zvolensky, adding that democracy lives from certain values, but can't create them alone.
"When talking about our identity, it's necessary to turn our attention to the family, which is a privileged place for creating and solidifying our identity," said Zvolensky, adding that the EU is currently witnessing family disintegration instead, all the while it really needs reasonable and convincing demographic policies.
The summit of bishops in Bratislava was also attended by Slovak Parliamentary Chairman Andrej Danko (Slovak National Party/SNS), who in his speech stressed that Europe can't survive if it isn't Christian and based on the values of understanding, love and dialogue.
"I'm proud that I live in a country predominantly inhabited by people of faith and Christians," said Danko, assuring the bishops present that he'll try to thwart the introduction of LGBTI values in Slovakia.
The two-day conference, entitled 'Migration Crisis and the Family', is taking place one week ahead of the informal summit of EU leaders in Bratislava (September 16). According to the organisers, it should represent a contribution towards searching for solutions to the crisis accompanied by the migration wave, the crisis in families and efforts to deepen cooperation between countries of central and eastern Europe.