Crime & Justice
Budaj Calls on Youth to Endure and Demand also Abolishment of Corruption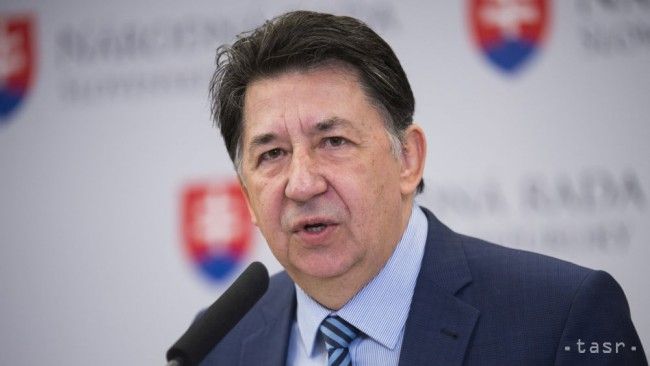 Bratislava, June 1 (TASR) – Two powers – endurance and the public – have squeezed Vladimir Meciar's immoral amnesties out of Slovakia and the same two powers will oust corruption from Slovakia, too, OLaNO-NOVA MP Jan Budaj told a news conference in Bratislava on Thursday, adding that this is the main message of the amnesties' scrapping.
"Amnesties were protected by various communist and nationalist parties for 20 years. Justice was put off for 20 years and these parties claimed for 20 years that amnesties can never be abolished. I've heard that [former Slovak Intelligence Service chief] Ivan Lexa is wondering what happened and why they threw him overboard. However, democratic powers have won after so many years, also because endurance and the public was on our side," said Budaj.
Budaj encouraged young people to endure and to call for abolishing and liquidating corruption, too. "Step by step, centimetre by centimetre, you should press on to oust corruption from our country as we have managed to oust Meciar's immoral amnesties," said Budaj.
In his words, many politicians are corrupt and do not intend to abandon the credo that those who do not steal, steal from their own families.
The mother of murdered Robert Remias [who served as a contact for a key witness of former president Michal Kovac's son abduction – ed.note], Anna Remiasova, is happy that the period of Meciar's amnesties is over. "I believe that people were tired of me and of the name Remias for the past 20 years. It took incredibly long to make way for justice. It's practically one generation. Nevertheless, I'm happy that the barrier that was blocking the way to justice has been broken," she said.
Remiasova is thankful to anybody who participated in the amnesties' scrapping. "I'm thankful to the MPs, as well as the Constitutional Court judges. The court managed to do it in a perfect manner and I am thankful to it," she said, adding that she believes that the judges who will now deal with the unblocked cases are also honest and incorruptible.
Remiasova thinks that the current governing parties were doing their utmost to prevent the amnesties from being abolished; however, they succumbed to public pressure in the end. "They were forced to make this change," she said. If crime suspects turn to the European Court of Human Rights due to the amnesties' abolishment, Remiasova is ready to do the same.
Asked about her expectations from Vladimir Meciar after the amnesties' scraping, Remiasova said she wants him to return her son to her. "This is the only apology I would accept from him. My son did not die, he was burned alive. Not even war criminals used to be punished like this. Crimes will be committed as long as justice is not installed," she added.
The Constitutional Court ruled on Wednesday (May 31) that the amnesties issued by Vladimir Meciar as acting president in 1998 as well as the pardon granted by former president Michal Kovac [1993-98] to his own son in 1997 can be scrapped in line with a decision by Parliament.