Foreign Policies
Burtscher: Social Sciences and Humanities Possible Cure for EU Issues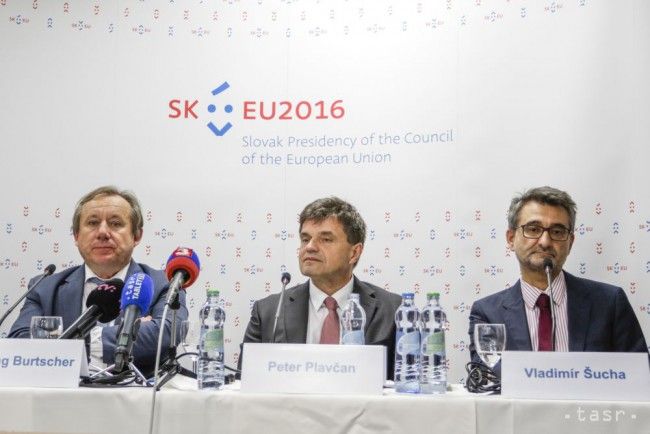 Bratislava, November 15 (TASR) – As part of its Presidency of the Council of the EU, Slovakia is hosting a two-day international conference dedicated to social and human sciences which has started in Bratislava on Tuesday, TASR learnt on the same day.
The conference is aimed at emphasising the growing importance of these sciences, particularly in a time when Europe is facing challenges such as extremism, terrorism, unemployment, the migrant crisis and poverty.
One of the conference's topics will be social activities that are aimed at improving the quality of education, mainly in areas populated by marginalised groups.
Moreover, the conference will focus on supporting young researchers. "We not only need to provide young people with necessary skills for the labour market, but we also need doctors, philosophers and various groups of experts who will shape society as a whole to prevent negative phenomena from taking place," Education, Science, Research and Sport Minister Peter Plavcan (a Slovak National Party/SNS party nominee) said at a press conference earlier in the day.
According to Plavcan, the sphere of social sciences and humanities represents one of the most important parts of the entire population's education and training. It's necessary to patiently explain to children from an early age what is going on in the world and what possible consequences things might have in the future, stated the education minister.
European Commission Deputy Director-General for Research and Innovation Wolfgang Burtscher stated that the social sciences and humanities could be a means of resolving the crises that Europe is facing at the moment. "Newspaper headlines are of the following kind – growing populism, the crisis of experts, rising radicalisation and terrorism. Via social sciences and humanities, we can better understand these phenomena, and at the same time mitigate their impact," said Burtscher.
According to Director-General of the Joint Research Centre of the European Commission Vladimir Sucha, social sciences and humanities are 21st century sciences, as huge social problems are being manifested at the moment.
"We also have global trends here such as climate change, which seems to be an issue connected to the energy sector. However, it's primarily the matter of people's mindset and attitude. Every product of human society begins in our heads, so it's important for us to know what's going on inside them," said Sucha.