Foreign Policies
Caputova: All European Leaders Clear on Who Is Aggressor in Ukrainian War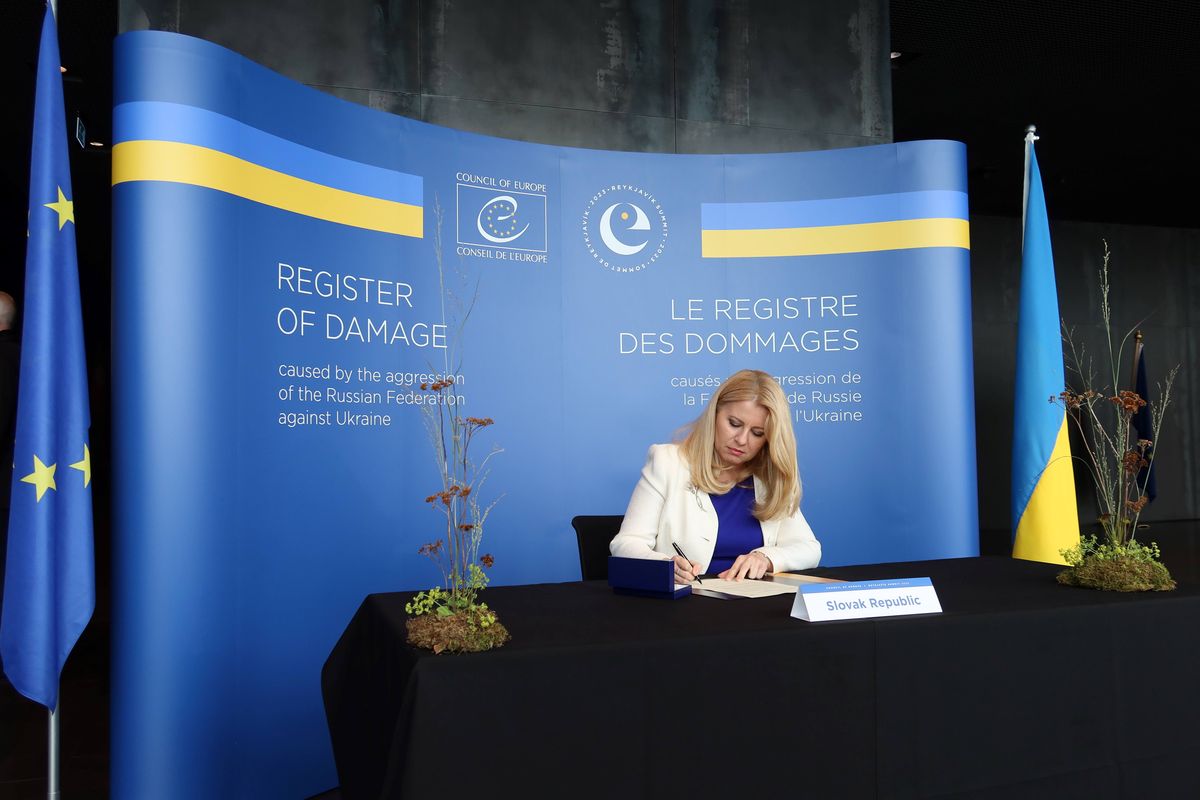 Reykjavik/Bratislava, May 17 (TASR-correspondent) - All European leaders who took part in the Council of Europe's summit in the Icelandic capital city of Reykjavik expressed clear stances on who is the aggressor in the war in Ukraine and who is the victim, President Zuzana Caputova declared on Wednesday.

TASR learnt the news from its special correspondent.

"Our stance is clear in that Ukraine is defending its people and territory from Russia, which is violating international law and committing war crimes," underlined Caputova.

An important topic discussed at the summit were war crimes, including the kidnappings of children to Russia. According to Caputova, up to 20,000 Ukrainian children have been kidnapped and taken to Russia, while their families have been left with no knowledge about their whereabouts.

The European leaders agreed to set up a database of damages, due to be administrated by the Council of Europe. "This mechanism will serve for the reporting of damages taking place in the war (in Ukraine) and for collecting evidence, which will subsequently be used in criminal trials," explained Caputova.

The Slovak President also held several bilateral talks on the sidelines of the summit, and these revolved around the development of bilateral cooperation in trade, green transition and security guarantees.

She added that the leaders naturally inquired about the situation in Slovakia, following the appointment of the caretaker Government. "I assured them that this Government represents the continuity in foreign and security policies, and these were quite important information" for European Council President Charles Michel and European Commission President Ursula von der Leyen.