Miscellaneous
Caputova and Pellegrini Pay Homage to Student Victims of Bus Crash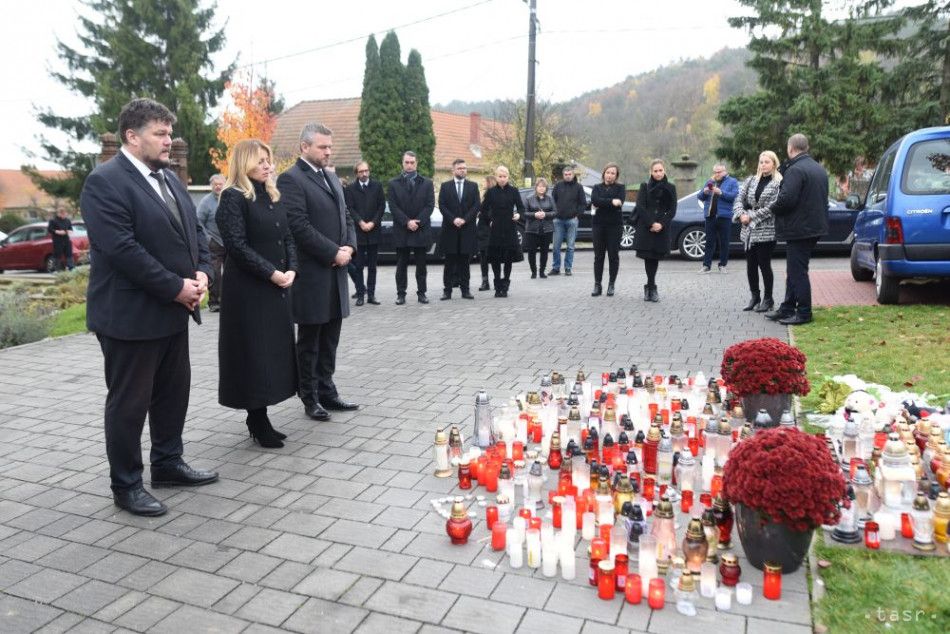 Nitra, November 15 (TASR) – President Zuzana Caputova, Prime Minister Peter Pellegrini (Smer-SD) and Education Minister Martina Lubyova (a Slovak National Party nominee) on Friday took part in an event organised by the Secondary Vocational School of Technology and Services in Nitra to commemorate four of its students who lost their lives in the tragic bus crash on Wednesday.

Several other students suffered injuries in the crash, and one of them lost both of her parents.
The president and prime minister also visited a nearby grammar school that lost one student. Later, they moved on to the crisis centre that has been set up in the village of Kolinany, as nine of the 12 victims came from there.
"It's a very sad event, not to mention that children died. This week has been extraordinarily tragic, as people didn't die only here but in other places in Slovakia as well. We're all with them; my thoughts are with the bereaved because losing a close person is probably the greatest sorrow one can experience," stated Caputova.
"The whole nation weeps with the bereaved, and it can hardly express its emotions. We're with the families, who are probably going through the hardest moments of their lives. I as prime minister can only guarantee that we're trying to help them with everything they need as much as possible. The president and I are keeping our fingers crossed for those who are still in hospitals and fighting for their lives," stated Pellegrini.
Lubyova told the media that she came mainly to find out whether the secondary school has enough help from counsellors. She explained that five such experts assisted the school on Thursday, while ten of them are there on Friday. Although the school intended to give its students a day off on Friday, it decided in the end that the school as a whole should deal with the situation together, so students and teachers came in to talk about it. The students have been lighting candles in front of the school since the early morning.