Domestic Policies
Caputova: Casting Vote Means Accepting Co-responsibility for Country's Fate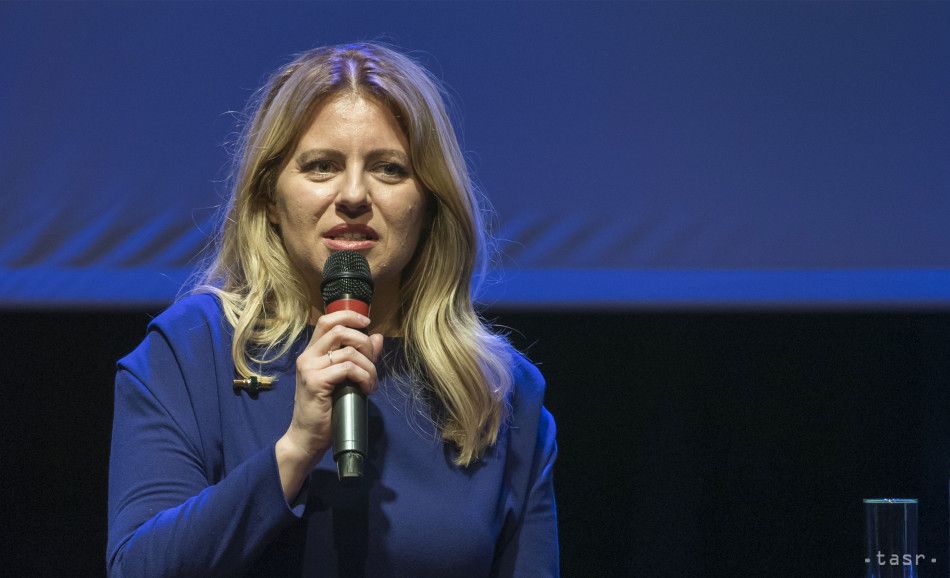 Bratislava, February 26 (TASR) – By participating in the upcoming general election, we accept our co-responsibility for the fate of Slovakia, President Zuzana Caputova stated on Wednesday in her speech addressed to the public before the general election due to be held on Saturday.
"As [Slovak] citizens, we don't have a more important and significant opportunity to have a say on matters that personally exceed us by casting our vote, to influence the form and character of our country," noted Caputova.
"Let's make use of this opportunity to express ourselves and let's go vote. Let us not be discouraged, let us not be scared, let us not quarrel and let's trust one another. Please, let's have in mind that the election isn't the end of the road. It's the beginning of a new stage. We'll all breathe the same air after the election, we'll coexist here and create our future," she said.
The president went on to add that the public's trust in justice needs to be restored and that the election is the best opportunity to make this happen. According to her, the new government will face great expectations and there will be a need for patience and cooperation.
Caputova disagreed with the statement that the vote of a single voter has no value. "The results of various elections were decided by minimal margins. Every vote thus can be deciding. When we don't allow others to decide about us and our personal matters in our personal life, there's no reason to allow others decide about our votes when it comes to matters concerning the whole society," she stated.
The president noted that this will be the tenth democratic general election in the country since November 1989. "The most important election was probably that at the end of the 90s, when we clearly chose the values of freedom, democracy and at the same time we decided about Slovakia's orientation in foreign policies. I believe that this society-wide consensus will last after the upcoming election," she noted.