Foreign Policies
Caputova: Central Europe Blocked Others, so It Doesn't Have Top Post in EU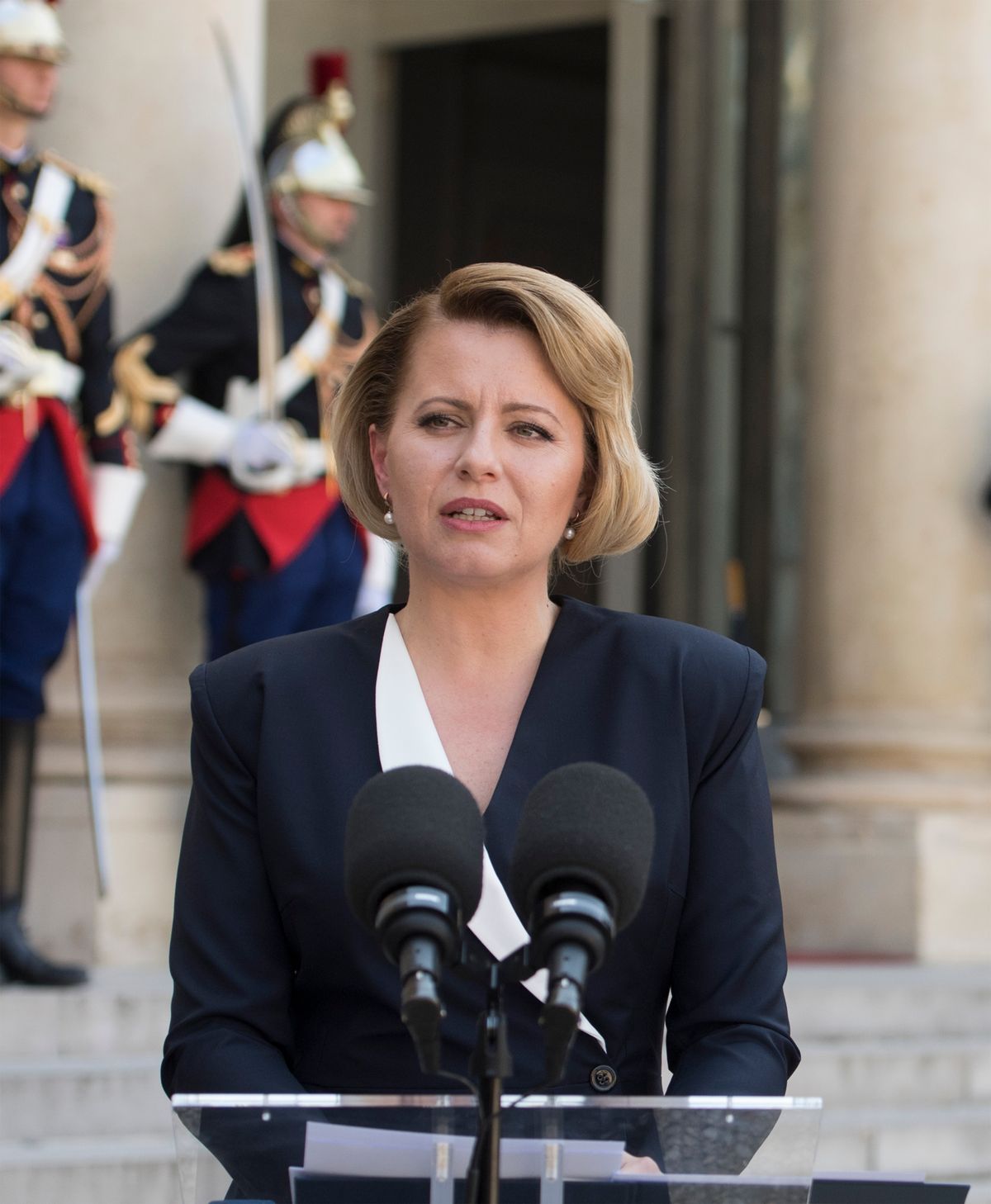 Meudon, July 26 (TASR-correspondent) – The Central European region doesn't have its representative in the top positions of the European Union institutions because these countries blocked other candidates during the negotiations in the European Council at the turn of June and July, stated Slovak President Zuzana Caputova at the end of her two-day official visit to France on Thursday.
Caputova responded this way to criticism from Slovak National Party (SNS) Vice-chair Anton Hrnko that his party expected Caputova at her meeting with French President Emmanuel Macron on Wednesday to express disagreement that "the geographical principle wasn't taken into account when the allocation of posts was being determined, with the most powerful countries dividing them up among themselves".
"Blocking other candidates probably doesn't contribute to us having our representative in top positions," she noted.
The Visegrad Four (V4) countries (the Czech Republic, Hungary, Poland, Slovakia) together with Italy rejected the candidacy of Socialist election leader Frans Timmermans as European Commission President.
According to Hrnko, with regard to migration, Caputova should have stressed that Slovakia refuses to accept "a constant flow of immigrants from former French and British colonies and the distribution mechanism". According to Caputova, the issue of migration was not a subject of her discussion with Macron on Wednesday. "Perhaps, it's also because migration isn't such a hot problem – although in the long run it's definitely a problem to solve," she said. "We were talking about things we thought were more acute," she added.