Foreign Policies
Caputova Congratulates King Charles III on Coronation & Invites Him to Slovakia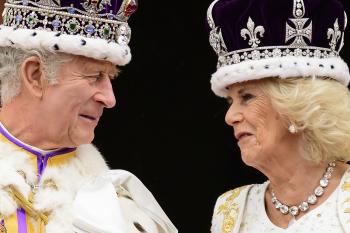 London, May 6 (TASR) - Following the coronation of King Charles III in London on Saturday, Slovak President Zuzana Caputova reported on her Facebook account that she congratulated the monarch and invited him to visit Slovakia.
"[On Friday] we attended a reception at Buckingham Palace at the invitation of the king to celebrate his coronation. It was an opportunity to congratulate the king on his coronation on behalf of Slovakia. He reacts very vividly, as he always does when we meet, to Slovakia, he remembers visiting Slovakia. He has a very positive attitude towards Slovakia, so I invited him to visit our country once again," the president told the Slovak media in London, where she attended the coronation event.
Meanwhile, Caputova took to Twitter to wish King Charles III "all the best and strength for a leadership that reflects the potential and diversity of today's UK, The Commonwealth and its role in tackling global challenges", adding that "Slovak-British relations are growing ever more intensive".