Domestic Policies
Caputova Is Pleased to Meet Sefcovic in Second Round of Presidential Election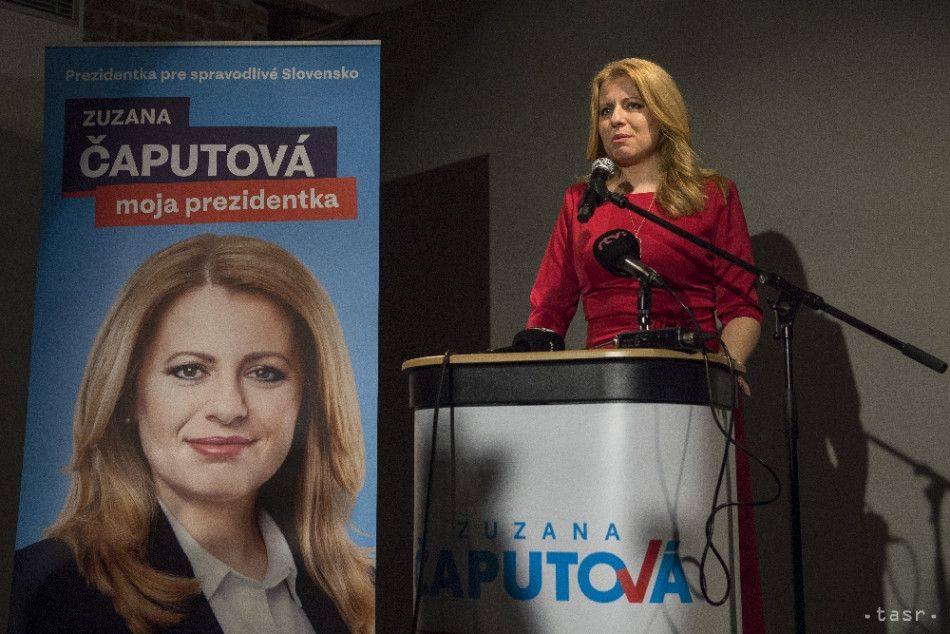 Bratislava, March 17 (TASR) – Zuzana Caputova is pleased to meet Maros Sefcovic in the second round of the presidential election, TASR learnt on Sunday.
"I want to congratulate Mr. Sefcovic on advancing to the second round. I'm glad that both of us won't have to face an extreme," she said after the preliminary unofficial results showed that she garnered more than 40-percent support from the voters, and Sefcovic less than 19 percent.
Caputova thanked all the voters who pushed her to the second round in the presidential election. She also gives thanks to her family and co-workers. "I applied for the votes of all the voters, so I want to thank everyone," said Caputova.
She considers her outcome in the election to be "a great call for change, decency, and justice". According to her, the lead over Sefcovic is encouraging. Caputova wishes a fair campaign before the second round of the election.
According to Caputova, they differ from each other with Sefcovic in a critical view of the current situation in Slovakia. "Especially in the areas of accountability, corruption, abuse of power, and fairness. I see only B in him, only a look into the future, not much willingness to talk about the presence or past that hasn't been solved yet," said Caputova.