Foreign Policies
Caputova: Let's Prove We Can Not Only Create Freedom but We Can Also Maintain It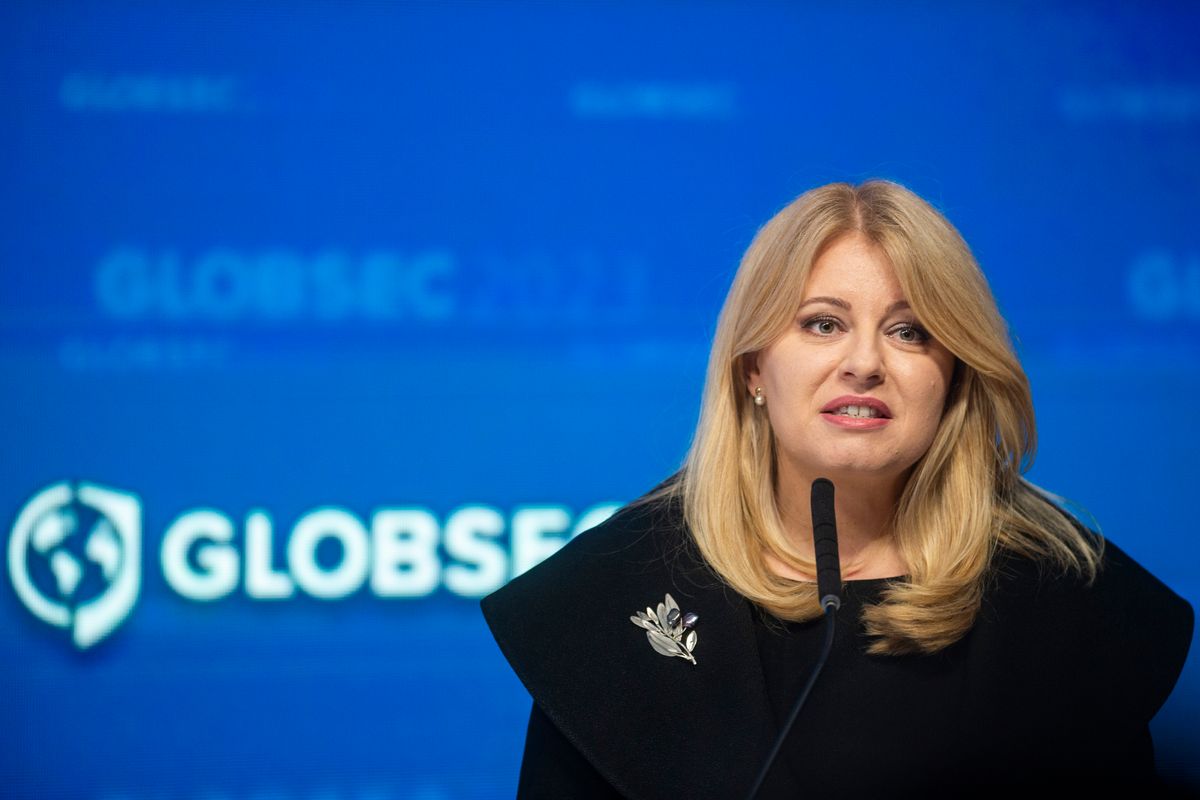 Bratislava, May 29 (TASR) - Although European unity is tested by disinformation attempts, it has proven its value and effectiveness in defending democratic values and coping with global challenges, President Zuzana Caputova stated in her speech at the Globsec international conference in Bratislava on Monday.
"Let's make sure that we are able not only to create a space of freedom and democracy in Europe but that we can also maintain it," stressed the head of state in connection with the challenge that the European Union continues to face.
Caputova pointed out that the effectiveness and sense of unity of the European Union were confirmed in times of the energy crisis as well as the joint sanctions procedure against Russia in connection with its aggression in Ukraine. According to the president, aid to an attacked state is not only an expression of international solidarity but also a tool of self-defence. "By helping Ukraine, we keep the Russian aggressor as far away from our borders as possible, and so we also help ourselves," she stated, alluding to the expansionist rhetoric coming from Moscow.
The head of state emphasised that the events that took place in the territory of Slovakia's eastern neighbour represent an unprecedented act that has nothing to do in the 21st century. She emphasised the necessity of respecting international law and at the same time punishing those who violated it.
Caputova admitted that the determination of European unity faces the challenge of long-term sustainability. "Our opponents hope that by prolonging the difficult period in connection with the massive disinformation campaign, it'll be possible to change public opinion and political power, which will no longer take a principled approach to Russia's aggression against Ukraine," pointed out the president.
The Globsec international conference develops the topics of global security, transatlantic cooperation and international relations. The discussions at the 18th year of the event, which takes place from Monday to Wednesday (May 31), will be dominated by the war in Ukraine, its consequences for Europe and global dialogue. The main motive will be overcoming global instability. A total of 1,300 guests from 63 countries announced their intension to take part in the event, including French President Emmanuel Macron, European Commission President Ursula von der Leyen, and European Parliament President Roberta Metsola.