Domestic Policies
Caputova Wants Slovak Diplomacy to Continue to Be High-quality and Respected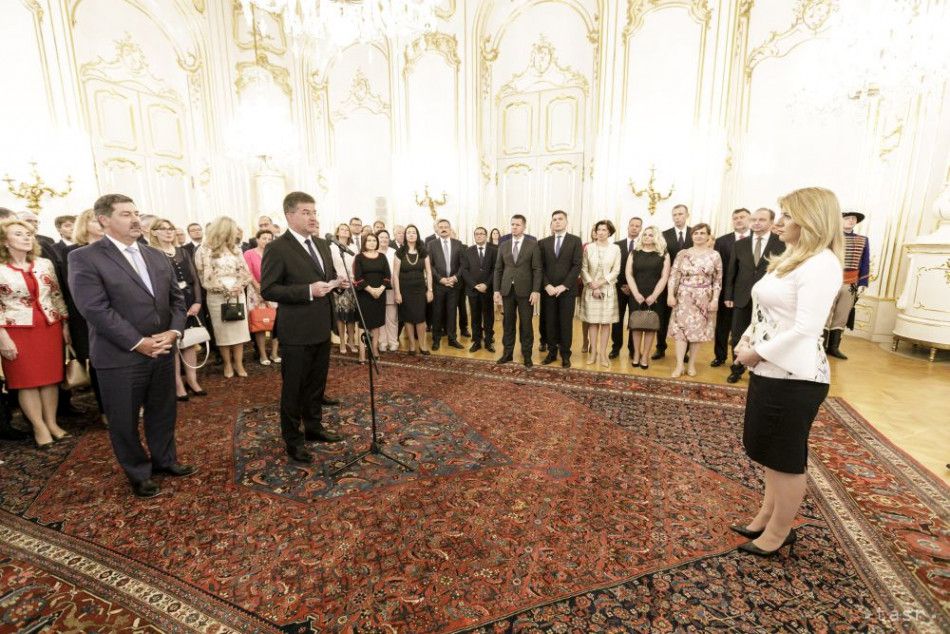 Bratislava, July 3 (TASR) – Slovak President Zuzana Caputova received ambassadors at the Presidential Palace on Wednesday, with the president praising the work they do for the country, TASR learnt on the same day.

Caputova stressed that she wanted Slovak diplomacy to continue to be high-quality and respected. "I want Slovakia to be perceived as a self-confident country whose values are anchored unambiguously," she said, bringing attention to Slovakia's membership of the European Union (EU) and NATO.
"I won't be silent if our values are disparaged, if we send out muddling signals from Slovakia or act against our interests as an EU and NATO member," said the president, adding that she expects the same from diplomats.
Caputova reiterated that both in domestic and foreign policy she wants to address environmental, justice, rule of law and human rights issues as well as the protection of socially vulnerable groups. Her ambition is to link these themes at home and abroad. According to the president, good relationships with Slovakia's neighbours are very important to her. "It's very easy to have bad relationships with those we disagree with. There's much more to invest in the good ones," she said.
In her address she also supported co-operation within the Visegrad Four (V4) countries (the Czech Republic, Hungary, Poland, Slovakia). She is convinced that the original role of V4 to contribute to a united Europe is currently as justified as it was anytime before. However, this co-operation should never be at the expense of freedom, including freedom of the media and academic freedoms but also of democracy and the rule of law.
The president also feels sorry about the relations with Russia. She said she did not see any interest from that country to have an open dialogue with Slovakia. Caputova at the same time invited the ambassadors to communicate with her team as well as between each other.