Miscellaneous
Christmas Markets Open in Bratislava's Centre on Friday Evening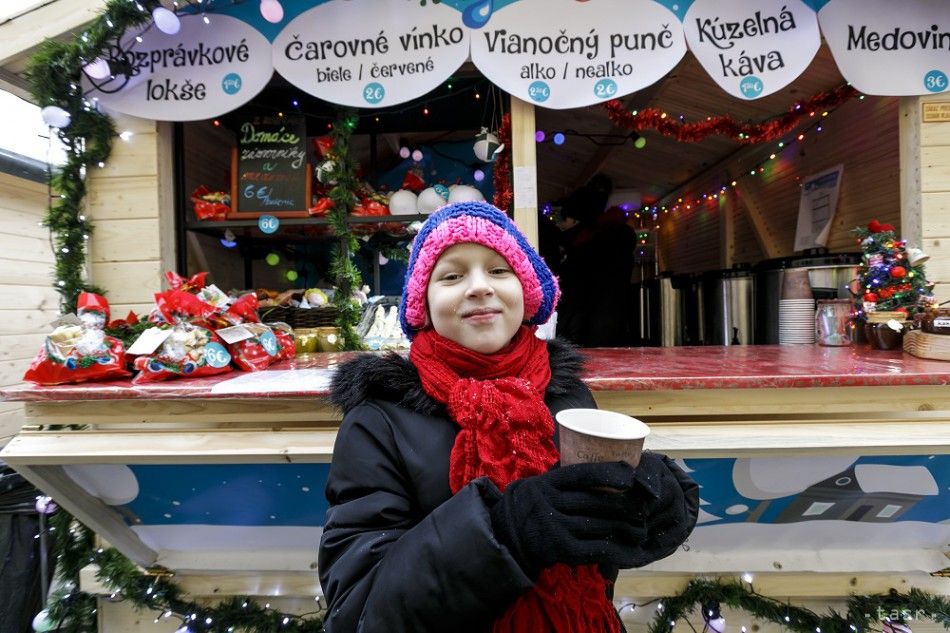 Bratislava, November 22 (TASR) – A Christmas atmosphere will descend on Bratislava as of Friday, with Christmas markets on its Main, Franciscan and Hviezdoslav Squares opening in the evening.
Christmas gifts and food will be available at over 100 stalls. A rich cultural programme has been prepared for visitors as well. The Christmas markets on Main and Franciscan Squares will remain open until December 22, while the one on Hviezdoslav Square will last one day longer.
This year, the Slovak capital has come up with a new concept for Christmas markets that is aimed at a high-quality, environmentally friendly, safe and visually attractive gastronomic event with an accompanying cultural programme. One completely new feature is a zero-waste concept, with only returnable glasses and bio-degradable plates set to be used, said Bratislava mayor Matus Vallo.
Another new element this year is a new arrangement for the stalls. While only commercial stalls will be located on Main Square, a stage for an accompanying cultural programme has been built on Franciscan Square.
City and state police patrols will take care of security at the markets. "Members of the armed forces will operate in mixed patrols with the state police," said Vallo. Several fire precautions have been taken after a fire broke out on an illegal stall last year, also affecting a historical building nearby. "We've created fire patrols, sellers are required to have fire extinguishers in their stalls, and we've prepared training for those using gas hobs to cook food," said Vallo, adding that no illegal stalls will be tolerated at the main Christmas market this year.
A Christmas tree – a 25-year-old, 14-metre-tall spruce donated by a resident of the borough of Raca – which was erected on Bratislava's Main Square back on October 31 will be decorated and lit up on Friday evening.